Russia deployed Iskander-M to Belarus to launch ballistic missiles at Ukraine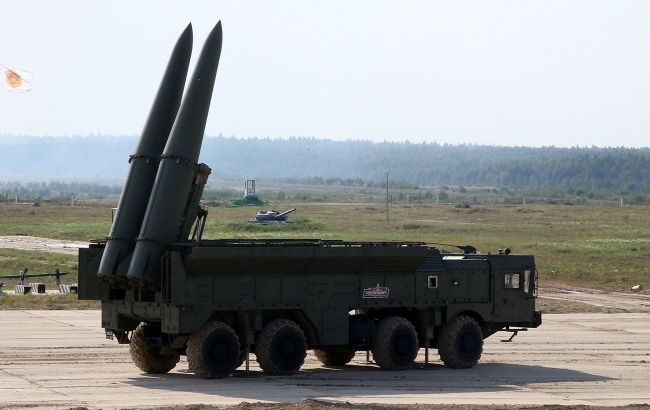 Russia has deployed Iskander-M missile systems to Belarus (Photo: Getty Images)
Russia has deployed operational-tactical missile complexes Iskander-M to Belarus. These complexes are capable of launching ballistic missiles, according to the monitoring group "Belaruski Hayun."
According to the information from the monitoring group, a convoy of Iskander systems arrived at the Osipovichi railway station in the Mogilev region of Belarus from the Kapustin Yar village in Russia. It is estimated that around ten complexes have been brought to Belarus.
As "Hayun" notes, the Kapustin Yar village in the Astrakhan region of Russia hosts the fourth central missile range.
The monitoring group suggests that more Iskander systems could be sent to Belarus, as empty railcars were returned to Russia earlier.
"For example, on June 15 and 17, 87 empty railcars were sent from Orsha-East station to Kapustin Yar, with the sender indicated as the Ministry of Defense of the Republic of Belarus," the statement reads.
The Iskander missile complexes have various modifications, including Iskander-M, Iskander-K, and Iskander-E. They are capable of launching both cruise and ballistic missiles. Russia also claims that these systems have the potential to carry nuclear warheads.
Russia's use of Iskander against Ukraine
Since the start of the full-scale invasion, Russian occupiers have been using "Iskander" systems to shell Ukrainian cities. It is highly challenging to intercept such missiles as they follow a ballistic trajectory.
For instance, on August 22, the Russians used an Iskander to shell Kryvyi Rih, and on August 19, they launched a ballistic missile that hit the center of Chernihiv.