Russia delivers batch of Mi-35 helicopters to Belarus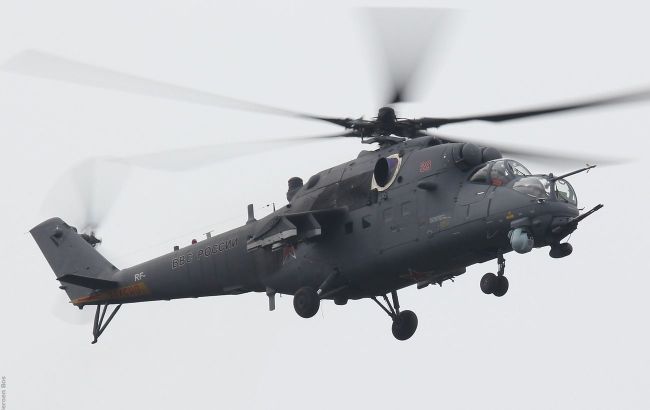 Russia has delivered a batch of Mi-35 helicopters to Belarus (Photo: flickr by Jeroen Bos)
Belarus has received four promised Mi-35 attack helicopters from Russia. They have already been spotted at one of the airfields, according to "Belarussian Hajun" on Telegram.
According to information from a monitoring channel, at 18:30, Mi-35 helicopters landed at the Machulishchy airfield, having flown in from Russia.
"Belarussian Hajun" specifies that Belarusian pilots arrived on these helicopters from the Rostov region.
The contract for the supply of a batch of four helicopters was signed between Belarus and Russia back in August 2020. Their delivery was initially expected by April 2023, but it was delayed for reasons unknown.
These deliveries are taking place within the framework of the military-technical cooperation program between Russia and Belarus, scheduled until 2025. This program includes the provision of an undisclosed number of Mi-25 helicopters to the Belarusian armed forces.
Mi-35
The Mi-35 is a Russian transport and combat helicopter. It is designed for destroying armored vehicles, providing fire support to infantry, and transporting cargo.
As previously mentioned by researchers from the OSINT project Oryx, one of these helicopters was lost by Russia during the uprising involving the founder of the Wagner Private Military Company, Yevgeny Prigozhin.