Wagner mercenaries possibly used for diversionary missions in Belarus - The Economist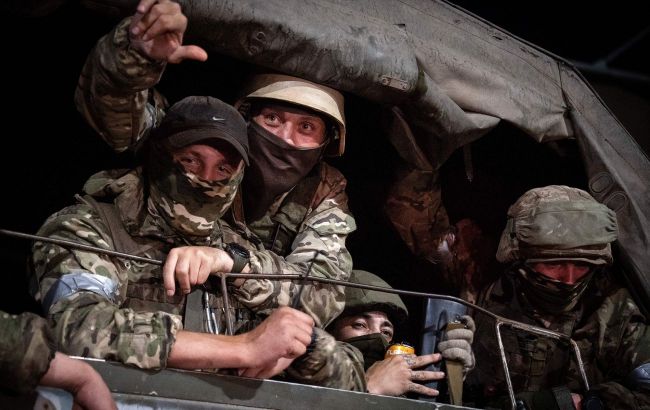 Wagner militants in Belarus could be used for diversionary missions (Getty Images)
According to The Economist, Russia might use mercenaries from the Wagner Private Military Company (PMC), who are being transferred to Belarus following a failed uprising, for diversionary operations.
Approximately 2,500 to 5,000 Wagner mercenaries, who played a certain role in the mutiny attempt in Russia, could be relocated to Belarus. The Economist, citing a high-ranking Ukrainian official, indicates that these Wagner militants could be employed as saboteurs.
"These are professional troops who could be used on diversionary missions," warned a senior Ukrainian government official.
A Ukrainian military intelligence source said that the prospect of another Russian invasion from the north remained slim.
"There may be a game to get us to move forces to the north," he suggested. "But we play games too."
Prigozhin and Wagner PMC's mutiny

On June 23 and 24, the leader of the Wagner PMC, Yevgeny Prigozhin, attempted to orchestrate a mutiny in Russia, having openly opposed the Russian leadership. His mercenaries set off on a "riot" toward Moscow but never reached their destination.
On the evening of June 24, following negotiations with the self-proclaimed president of Belarus, Lukashenko, Prigozhin halted his mercenaries and announced that he was heading to Belarus.
However, there is currently no official confirmation that Prigozhin himself, along with some of the Wagner militants, is in Belarus.