Russia conducts first oil transfer near Spain and Africa since April: Bloomberg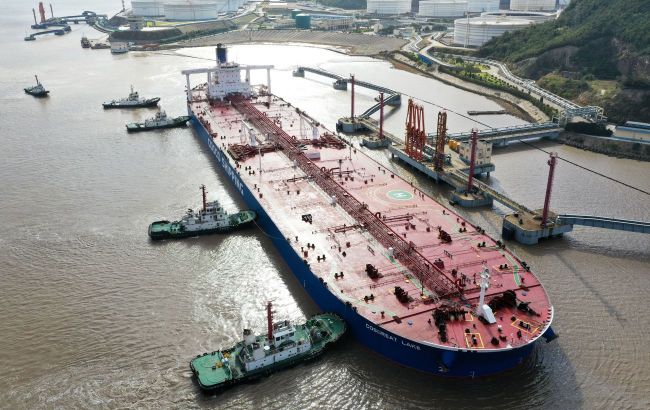 Illustrative photo (Photo: Getty Images)
Russian oil was transferred between tankers near the Spanish enclave. This happened for the first time after a four-month pause, according to Bloomberg.
The vessel Tiburon collected about 100,000 metric tons of Urals oil last week. Initially, this oil was loaded onto a similar-sized vessel, Lucia, in the Baltic port of Ust-Luga.
This transfer, the first since April, revived a logistic operation that was used for the oil supply chain from Russia after sanctions were imposed.
Where are the tankers heading now
Currently, the Tiburon is sailing towards the Suez Canal in Egypt, but its final destination is not disclosed. The main Asian buyers are located in China and India.
Lucia is returning towards the Baltic Sea. Lucia was built in 2003, while Tiburon was constructed two years later, which means both tankers are relatively old.
The situation with Russian oil
In December 2022, the European Union imposed an embargo on the import of oil from Russian territory. G7 countries and Australia introduced a price cap of $60 per barrel for Russian oil.
The Spiegel publication reported that Russian oil continues to reach EU countries despite the embargo, being labeled as oil products from third countries, particularly India.
A month ago, it was reported that the transfer of Russian oil between tankers near Ceuta (a Spanish enclave in North Africa) had stopped. This was influenced by EU restrictions.