Russia can expect many "surprises" from Ukrainian military, says Danilov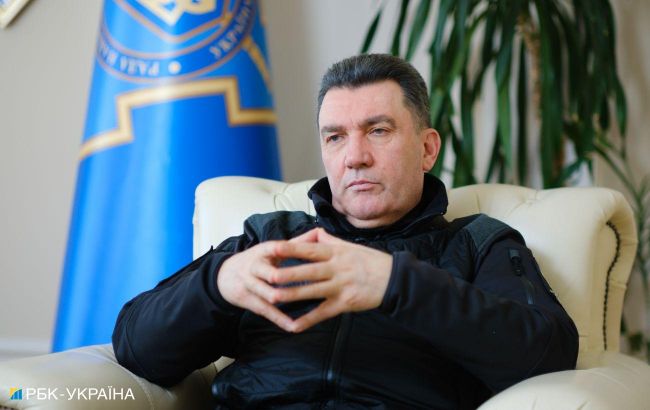 Secretary of the National Security and Defense Council of Ukraine, Oleksiy Danilov (Photo: Vitalii Nosach - RBC-Ukraine)
Ukraine will respond to Russia's missile strikes on peaceful cities by increasing the number of strikes on enemy forces. The enemy can expect many unpleasant surprises, according to a statement of the Secretary of the National Security and Defense Council of Ukraine, Oleksiy Danilov, on his Twitter account.
"Ukraine's response to rocket attacks on peaceful cities and the killing of civilians is to increase the number and scale of strikes by the Special Operations Forces on the occupying forces. Ukraine has long gathered all of Putin's 'red lines' (referring to Vladimir Putin, the Russian dictator - Ed.) and woven them into a rope to hang the Russian imperial corpse," writes Danilov.
As the Secretary of the National Security and Defense Council notes, Russia's attempts to intimidate have the opposite effect and catastrophic consequences for their own country. The occupiers can expect surprises and greetings "not only from the army of drones but also from the fleet of drones."
"It's time for Odesa's politicians from the former Party of Regions and Opposition Platform - For Life to explain how their crawling on the Kremlin's carpet led to the 'Russian world' in Odesa and how much blood it cost," Danilov added.
Night shelling on Ukrainian territory
Tonight, Russia carried out new attacks on the south of Ukraine. Odesa and Mykolaiv came under fire, resulting in damage to residential buildings and fires. In particular, eight people were injured in Odesa, and in Mykolaiv, one person was killed, and 19 others were injured.
Additionally, after exiting the "grain deal," Russia threatened to consider all countries whose vessels head to Ukrainian ports as parties to the war. They also threatened to sink these vessels allegedly. In response, Ukraine warned Russia of retaliating in the same manner.