Russia calls attack of two Ukrainian drones act of terrorism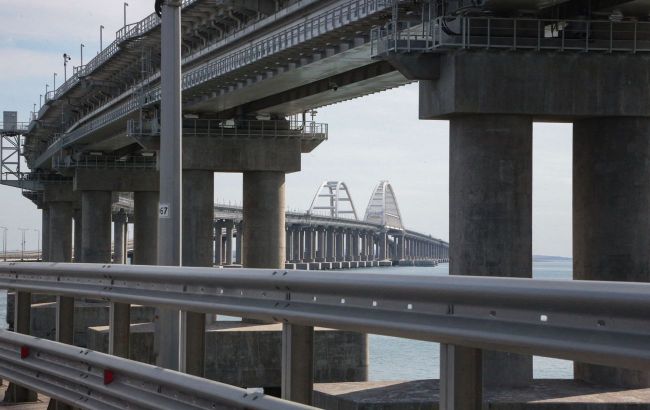 Russia calls an attack of two Ukrainian drones a terrorist attack (Photo: Getty Images)
Russia has officially labeled the nighttime incident on the Crimean Bridge as an act of terrorism. The aggressor country claims that two Ukrainian drones attacked the bridge.
According to a representative from the Russian Investigative Committee, the National Anti-Terrorism Committee of Russia stated that the Crimean Bridge was allegedly attacked by two Ukrainian unmanned underwater vehicles at 3:05 am.
They reported that as a result of the incident, one section of the bridge was damaged. Additionally, a man and a woman traveling in a car were killed, and their child was also injured.
Furthermore, Russia has initiated a criminal case under the charge of "terrorist act."
The National Anti-Terrorism Committee claimed that the investigation is allegedly identifying individuals among Ukrainian special services and armed formations involved in this event.
Attack on the Crimean Bridge
Explosions occurred on the Crimean Bridge during the night. Following this, the so-called head of Crimea, Sergei Aksyonov, announced an alleged "emergency situation in the vicinity of pillar 145."
Preliminary information suggests that the passage on the Crimean Bridge towards Taman was destroyed, and another passage towards Kerch was damaged. Both road and rail traffic have been disrupted.
Sources reported that the attack on the bridge was a joint operation of the Ukrainian Armed Forces' Naval and Special Services and the Security Service of Ukraine (SBU).