Russia blocks VPN massively in occupied territory of Luhansk region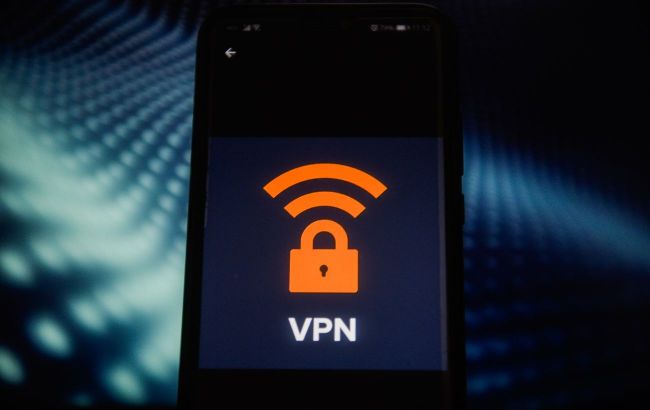 Russian Federation massively blocks VPNs in the occupied territory of Luhansk region (Photo: Getty Images)
On the occupied territory of the Luhansk region, the occupiers are blocking VPNs for the population to prevent them from having communication with Ukraine. Just in the past week, the invaders blocked 50 VPNs there, referring to a statement by the head of the Luhansk Regional Military Administration, Artem Lysohor.
"As soon as there is any information about possible contacts of citizens with the authorities of Ukraine, repressions and checks begin immediately against these citizens," Lysohor notes.
According to him, the occupiers check everyone's phones, including schoolchildren's, to determine the presence of VPN access.
"Every day, the enemy tries to stop any communication of our citizens with the authorities of the state, with their relatives. In the past week, they blocked 50 VPNs, which they also identified and tried to counteract. This includes suppressing all our relay signals that we can transmit," summed up the head of the Luhansk Regional Military Administration.
What is VPN?
VPN (Virtual Private Network) is a virtual private network that provides encryption of traffic between the client and the VPN server and changes the IP address. A secure channel is created between the user's computer and the VPN server when connected to a VPN. Data in it is reliably encrypted: your internet provider will not learn about your location and the websites you visited.
Blocking VPNs by the Russian government
The virtual private network (VPN) services are primarily used when access to resources blocked by government authorities is needed. On the other hand, Russia seeks to create an information vacuum, thanks to which residents cannot receive an objective view of urgent news of local and global importance.
In particular, the Kremlin intensifies censorship by restricting Russian residents from using VPNs. Thus, the Russian government wants to deprive citizens of access to objective international news sources.
At the beginning of the full-scale Russian invasion of Ukraine, the Russian government began mass bans on VPN services in Russia, implementing such measures even in temporarily occupied territories.