Russia believes Israel does not attack its forces in Syria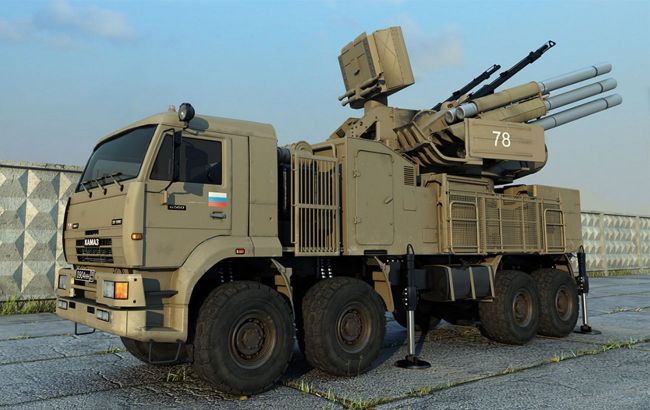 Russia is confident that Israel does not attack its forces in Syria (photo: Getty Images)
Russia is confident that Israel is unlikely to attack its forces in Syria, despite the intention of the private military company Wagner to transfer air defense systems to Hezbollah militants, according to the Institute for the Study of War (ISW).
On November 2, American intelligence stated that Syrian President Bashar al-Assad had agreed to provide Russian air defense systems to Hezbollah and tasked the Wagner private military company with delivering the Pantsir-S1 air defense systems to the militants.
Israel often conducts airstrikes against the delivery systems of Iranian weapons in Syria and through it. Assad may have asked Wagner to deliver air defense systems to Hezbollah to serve as a deterrent against potential Israeli interception efforts.
"Previously, ISW assessed that Russia could deliver weapons to Syria without risking Israeli airstrikes in response. Therefore, the Kremlin may assume that Israel's reluctance would extend to Wagner as well. Russia and Israel have complex relations in Syria, as historically, Israel has relied on Russia to restrain Iranian activities in the region," analysts noted.
The transfer of Pantsir-S1 to Hezbollah
It should be noted that there have been recent reports about Wagner's intentions to provide the Hezbollah militants with the Pantsir-S1 air defense system.
The SA-22 system, also known in Russia as Pantsir-S1, is a Russian-made anti-aircraft missile system mounted on a truck.
Key findings:
On November 3, Russian forces conducted a significantly larger series of drone strikes across Ukraine.

The U.S. Department of Defense announced on November 3 new packages of military aid to Ukraine, primarily aimed at strengthening Ukraine's air defense capabilities.

Russian military bloggers continued to criticize the Russian military command for its failure to establish long-term training, as they keep experienced commanders and soldiers on the front lines while leaving inexperienced careerists to train recruits and officers.

It is reported that predicted long-time allies of Russian President Vladimir Putin are funding two private military companies subordinate to the Russian Ministry of Defense, which have been involved in former operations by the Wagner Group in Africa.

It is reported that Wagner units in Syria will transfer Russian air defense systems, Panzir-S1, which Syrian President Bashar al-Assad has agreed to provide to Iran-backed Lebanese Hezbollah.

Officials in Dagestan stated that they would punish those who participate in or organize anticipated future demonstrations, in contrast to the calls for leniency towards participants in anti-Semitic disturbances on October 29.

The consistent calls by the head of the Chechen Republic, Ramzan Kadyrov, to Chechen nationalists likely aim to strengthen internal support without compromising his image as an unwavering supporter of Russian President Vladimir Putin.

Russian forces have been conducting offensive operations along the Kupiansk-Svatove-Kreminna line, near Bakhmut, close to Avdiivka, to the west and southwest of Donetsk, near Vuhledar, in the Donetsk-Zaporizhzhia region border area, in the western Zaporizhzhia region, and in specific areas have advanced further.

Related to the Kremlin, military bloggers have started promoting recruitment into the elite regiment in the Moscow region and are offering conscripts a salary of one million rubles (approximately 10,900 USD).

The Kremlin-appointed authorized representative for children's rights, Maria Lvova-Belova, continued her attempts to discredit information about Russia's deportation of Ukrainian children.