Russia attempted Kinzhal missile strike on Kyiv after attack on Kremlin - Air Force spokesman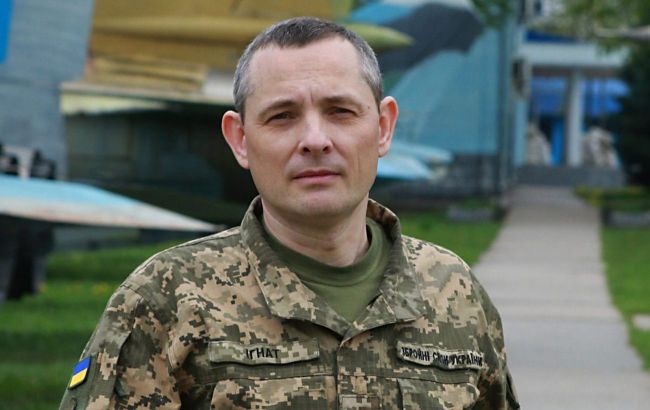 Yuriy Ihnat, spokesman for the Air Force of Ukraine (armyinform.com.ua)
Russian invaders indeed attempted to strike Kyiv using a Kinzhal hypersonic missile shortly after the attack on the Kremlin. Their target was likely a government quarter, accrording to a statement by Yuri Ihnat, the spokesperson for the Ukrainian Air Force.
"On May 4, there was a single Kinzhal missile. Besides that, there could have been ballistic missiles as well. In other words, there could have been missiles flying on a ballistic trajectory. Then, on May 16 and June 16, an additional 6 Kinzhals were intercepted. In total, we have successfully neutralized 13 such targets. They were taken down in the Kyiv region," Ihnat revealed.
According to him, the targets could have been some government buildings or strategic objects, as all state institutions, including the Rada, the National Bank and others, are located in Kyiv.
"Such buildings will always be targets for the enemy. Critical infrastructure and military facilities," added the spokesperson for the Air Force.
However, Ihnat reassured that, with advanced anti-aircraft missile systems like the Patriot, Ukraine can defend against both ballistic and hypersonic missiles.
What preceded the Russian attack
A few days ago, The Times obtained a comment from an unnamed sub-colonel of Kyiv's anti-air defense. He disclosed that following the attack on the Kremlin on May 3, the occupiers employed a hypersonic Kinzhal missile to strike Ukraine the next day.
The military officer added that the missile was headed towards the Government Quarter.
Also, Ihnat had previously shared that during one of the recent strikes on Ukraine, the Russian Kinzhal missile entered the airspace of Belarus.