Russia attacks Odesa with ballistic missiles in addition to 'Onyx' and 'X-22'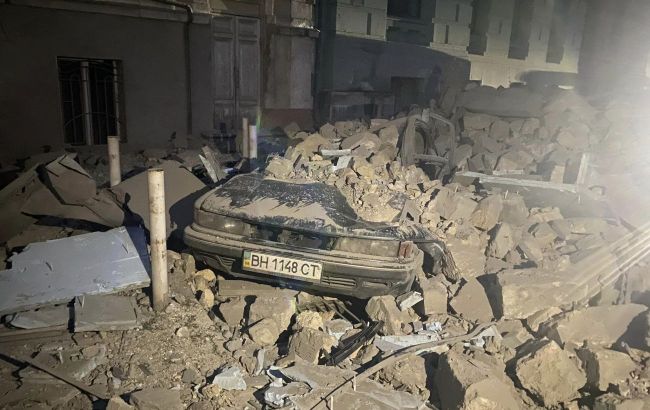 Russian Federation attacked Odesa with ballistic missiles (Photo: facebook.com/OperationalCommandSouth)
"During the rocket attack last night, the enemy struck the Odessa region with at least five types of missiles of all types of basing: "Kalibr," "Onyx," X-22, Iskander-K, and also used ballistic Iskander-M missiles," according to the Southern Operational Command's statement.
Air defense forces reportedly destroyed a significant portion of the missiles. Others destroyed the port infrastructure and at least six residential buildings, including multi-story apartment buildings. Dozens of vehicles were destroyed, and many buildings in the city suffered damage to facades and roofs, with windows blown out.
Several craters have formed in the city, and there are power line breaks, which may hinder traffic, and the public transportation route may be altered.
Night attack by Russians on Odessa on July 23
After withdrawing from the "grain deal," Russia almost every night launches missile strikes on the Odesa and the region. On the night of July 23, the occupiers carried out another combined attack on the city and the region. According to the Odessa Regional Military Administration (ORMA), the attack caused damage to civilian objects and residential buildings.
Due to the massive shelling, the Spaso-Preobrazhensky Cathedral in the city was damaged, and several high-rise buildings were also affected. One person was killed, and 19 others were injured.