Russia attacks multiple regions in Ukraine with Shahed drones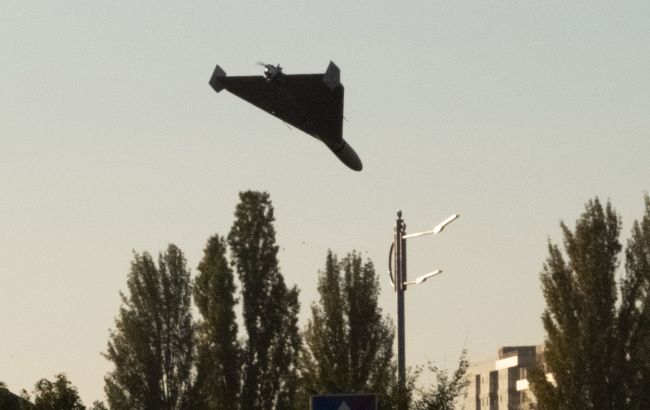 Russians attacked Ukraine with Shahed drones at night (Getty Images)
Russian forces have once again launched attacks on Ukraine using Shahed drones during the night of July 25. Ukrainian air defense forces managed to shoot down some of the enemy drones. RBC-Ukraine has compiled all the information about the nighttime attack on Ukraine.
Poltava region
According to the head of Poltava Regional State Administration, Dmiytro Lunin, Ukrainian air defense forces successfully shot down an enemy drone over the region.
Cherkasy region
Russians also attacked the Cherkasy region with Shahed drones overnight.
"We had three hits. Two Shahed drones struck fields, while another one hit an empty agricultural hangar. Fortunately, there were no casualties or fires," wrote the head of the regional administration, Ihor Taburets, on Telegram.
Sumy region
One Shahed drone was destroyed over the Sumy region by Ukrainian air defense systems.
Zhytomyr region
The Russian Shahed drones caused damage to an infrastructure facility in the Zhytomyr region.
"According to preliminary information, an infrastructure facility was affected by the Shahed drone strike. All emergency services have arrived and are working at the scene," said the head of Zhytomyr Regional State Administration, Vitalii Bunechko.
Information regarding casualties and the extent of the damages is still being clarified.
Kyiv region
Russian occupiers once again attacked the Kyiv region with Shahed drones. The air alarm lasted for more than 3.5 hours. Air defense forces destroyed all enemy aerial targets.
According to the regional administration, no hits, casualties or injuries have been recorded in the area, as well as no reports of debris falling within populated areas of the region.
In one of the communities, debris from the downed drones caused a fire in a haystack and grass in the field. The fire has been extinguished.
Kyiv
The Russian army targeted the capital of Ukraine with Iranian Shahed drones. This marks the sixth drone attack on Kyiv this month.
"Thanks to air defense forces and equipment, all aerial targets were timely detected and destroyed on approach to Kyiv," said Chief of the Kyiv Military Administration, Serhiy Popko.
According to preliminary information from the Kyiv Military Administration, there were no casualties or destruction in the capital.