Russia attacks humanitarian hub in Kherson: 2 people injured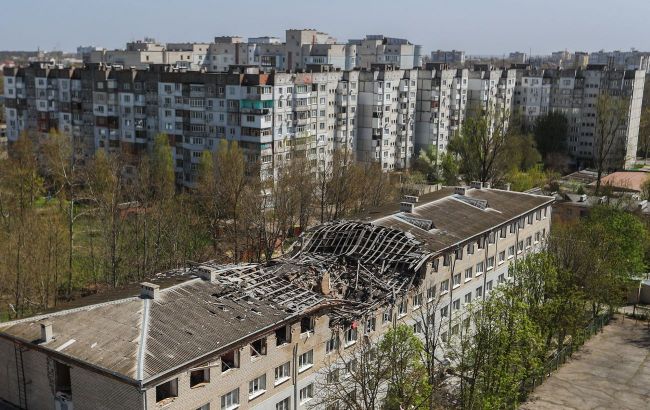 Russians attacked the humanitarian hub in Kherson (Getty Images)
Today Russian military forces carried out another shelling of Kherson, targeting a humanitarian hub. At least two people were injured, as the head of the Kherson Regional State Administration Oleksandr Prokudin wrote on Telegram.
"At the moment, we know about hits on the humanitarian hub and at least five residential buildings. Fires broke out in the areas of shelling," he wrote.
According to Prokudin, rescuers and medical personnel are working at the scene.
"Preliminarily, two people have been injured, one of them is in critical condition," he reported, adding that the shelling of the city is ongoing.
Shelling of Kherson
Today Prokudin also warned that Russian forces might shell the railway station in Kherson in the near future. He asked people not to leave their homes without reason.
It is not the first time Russia shelled a humanitarian hub in Ukraine, knowing that there may be people inside. On July 10, in Orikhove, Zaporizhzhia region, Russians dropped two guided aviation bombs on the area where humanitarian aid was being distributed. Seven people were killed, and 13 were injured.