Russia attacked Odesa with drones and missiles: How many downed?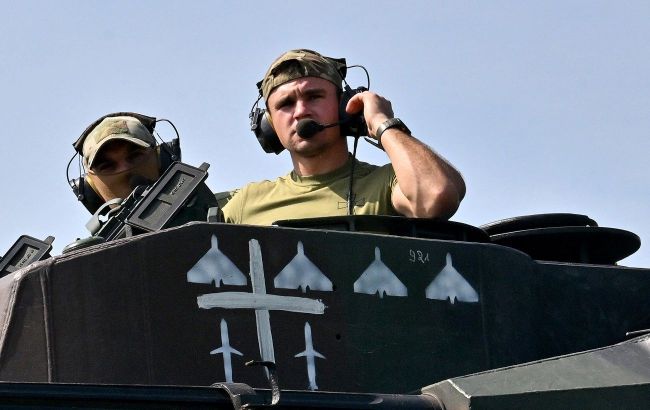 Ukrainian soldier (Getty Images)
Russian occupiers launched 19 Shahed drones, dozens of Kalibr missiles, and two supersonic Onyx missiles to attack Odesa and various regions of Ukraine overnight. All the combat drones and 11 Kalibr missiles were successfully neutralized by the Ukrainian Armed Forces' air defense systems, according to the Southern Ukraine Defense Forces.
"During the night, the enemy launched 19 combat Shahed-136/131 drones and 2 supersonic Onyx missiles towards the Odesa region," military sources reported.
Military said that the enemy launched Kalibr missiles with complex flight trajectories targeting different areas.
Additionally, a submarine from the Novorossiysk Bay was deployed for attacks from the sea.
"One of the Kalibr missiles was directed towards the Mykolaiv and Kirovohrad regions, while the majority were in the sky over the Odesa region," Ukrainian forces added.
Consequences of the enemy attack
The Russian forces struck the port infrastructure, resulting in significant damage to the Odessa maritime station and the building of the prestation hotel, which has been non-functional for several years. A fire erupted but was quickly extinguished.
The Onyx missiles destroyed grain storage facilities.
"As a result of debris falling during the combat operations, warehouses of one of the enterprises and a private house in the Odesa suburbs were damaged," the military reported.
Moreover, grass fires in open areas were reported.
"Explosive waves shattered windows in several buildings, and one civilian woman sustained injuries and received medical assistance," the Southern Ukraine Defense Forces added.
Russian night attack on Ukraine on September 25
Russian occupiers once again launched attacks on Ukraine's territory from air and land during the night of September 25, causing nationwide air raid alarms. The Ukrainian Air Force warned of the enemy's use of Kalibr cruise missiles, Shahed drones, and Onyx missiles .
Most of the explosions occurred in Odesa, where all three types of weaponry were used. There were also explosions in Kryvyi Rih.
In the morning, Oleh Kiper, the head of the Odesa Regional Military Administration, revealed the consequences of the enemy's attack on Odesa and the region.