Rosh Hashanah 2023: Special regime introduced in Uman due to Hasids arrival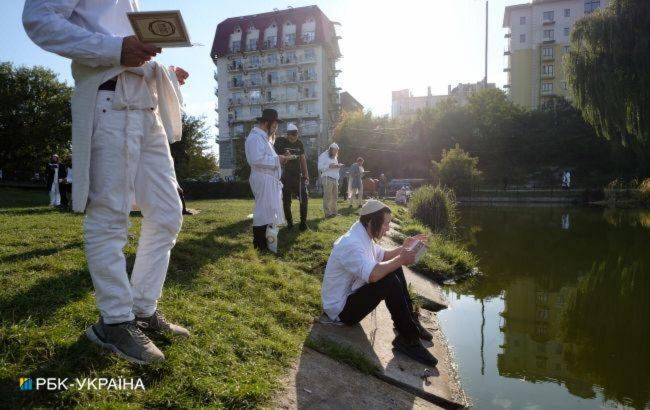 Photo: A special regime will be introduced in Uman due to the arrival of Hasids (Vitalii Nosach, RBC-Ukraine)
A special regime will be introduced in Uman during the celebration of Rosh Hashanah. Hasidic pilgrims are already arriving in the city, according to the Mayor of Uman Iryna Pletnyova.
According to the Mayor, a special regime in Uman will be in effect from September 11 to September 21. It will pertain to entry, exit, and the movement of citizens due to the celebration of the religious holiday by Hasidic pilgrims.
"The movement of vehicles with enhanced control and entry will be allowed only for Hasidic pilgrims on the M-05 Kyiv-Odesa highway to the city of Uman on Vyzvolyteliv Street," the statement reads.
The Mayor asks residents to understand certain inconveniences.
Rosh Hashanah celebration
Rosh Hashanah, the Jewish holiday, is celebrated in honor of the creation of the world. It symbolizes the beginning of the new year and the conclusion of the passing year. This year, Rosh Hashanah will be celebrated from September 15th to September 17th.
During the European New Year, Hasidic pilgrims gather in Uman, as the city is home to the tomb of the Tzadik Nachman.
Several restrictions are to be imposed in Uman during Rosh Hashanah. This includes a ban on the sale of alcohol, fireworks, firecrackers, and toys that imitate weapons.