Robbie Williams' fan dies after his concert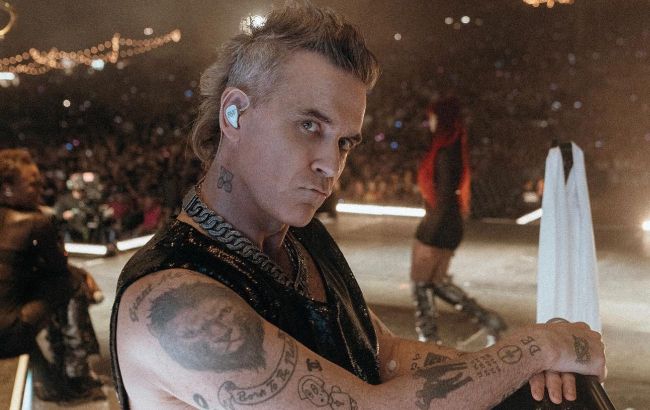 Robbie Williams (all photos: instagram.com/robbiewilliams)
A woman who sustained serious injuries during a British singer Robbie Williams' concert in Sydney last week has passed away, according to The Guardian.
A representative of St. Vincent's Hospital in Sydney confirmed that a 70-year-old woman passed away on Monday after an unfortunate incident that occurred last Thursday evening at the Allianz Stadium in Moore Park.
The victim was taken to the hospital in critical condition, where she was placed in an induced coma.
Recall that during Robbie Williams' concert, one of his fans attempted to get closer to the stage by trying to climb over the seats.
At one point, she lost her balance and fell from the sixth row of seats. Medical professionals rushed to her aid after the incident, providing initial assistance.
An ambulance was then called, which transported the injured woman to the hospital.
Event organizers reported that venue staff and an off-duty medical worker, who was also present at the concert as a spectator, assisted the woman.
Later, it became known that she had facial and head injuries. Doctors fought for the life of the 70-year-old fan of the artist for several days, but she succumbed to the injuries.
It is noted that representatives of the performer have not yet reacted to the incident.