Rheinmetall to deliver 14 Leopard tanks to Ukraine on behalf of Netherlands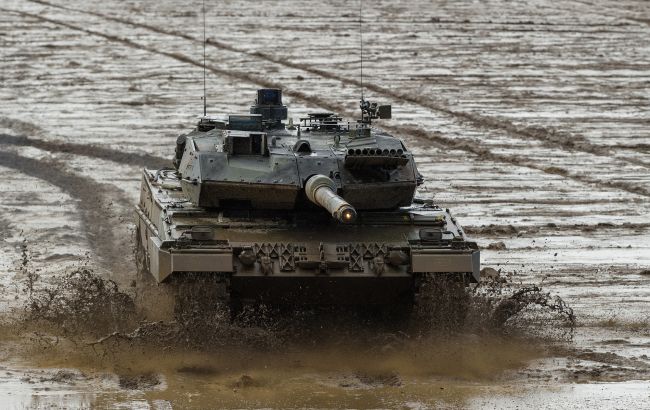 Leopard 2 tank (GettyImages)
German arms manufacturer Rheinmetall will deliver 14 Leopard 2 tanks to Ukraine on behalf of the government of the Netherlands, as Tagesschau reports.
Rheinmetall announced that the order is valued at a three-digit million euro. An agreement was also reached with the federal government of Germany.
According to the statement, the first of the 14 main battle tanks is expected to be delivered to Ukraine in January 2024, with the rest to be delivered throughout 2024.
The agreement concerns Leopard 2A4 tanks that Rheinmetall acquired from previous stocks in various countries.
Tank coalition for Ukraine
Western allies have formed a tank coalition to arm the Ukrainian military with more advanced equipment. Authorities from several European countries and Canada have decided to transfer German Leopard 2 tanks to Ukraine, some of which have already arrived.
In mid-June, Ukraine requested additional Leopard 2 tanks from Germany for its counteroffensive.
At the end of last month, Spain announced the supply of four additional Leopard 2 tanks to Ukraine.