Metropolitan Pavel released from custody - Ukrainian Security Services makes statement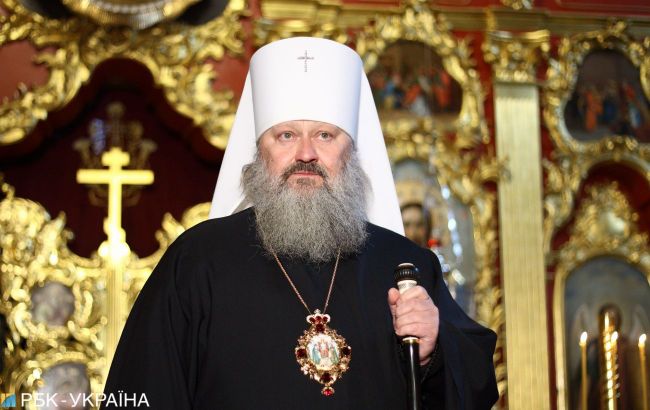 Metropolitan of the Ukrainian Orthodox Church of the Moscow Patriarchate, Pavel (Photo: RBC-Ukraine, Vitalii Nosach))
The release of the former abbot of the Kyiv-Pechersk Lavra, Metropolitan of the Ukrainian Orthodox Church of the Moscow Patriarchate (UOC-MP) Pavel, from custody will not affect the course of the case. This is just a change in preventive measures, the Security Service of Ukraine (SSU) stated.
According to the SSU, the fact that Metropolitan Pavel has been released from custody in no way will impact the fair consideration of the case in court.
"Releasing the former abbot of the Kyiv-Pechersk Lavra from custody due to posting bail does not mean he is exempt from criminal liability. This pertains solely to the type of preventive measure, as the charges brought against Metropolitan Pavel under the Criminal Code of Ukraine do not entail obligatory detention," the statement reads.
Moreover, the court has ordered Metropolitan Pavel to wear an electronic bracelet, not to leave the village of Voronkiv in the Kyiv region without notification, to appear before investigators, prosecutors, or the court upon the first request, and to refrain from communicating with victims or witnesses.
The SSU emphasized that the investigation into the case of Metropolitan Pavel is complete, and his lawyers are reviewing the materials. The case will subsequently be transferred to the court.
Metropolitan Pavel's case
Previously, in early April, the SSU announced suspicions against the Metropolitan of the UOC-MP Pavel for inciting inter-religious enmity (Article 161 of the Criminal Code of Ukraine) and justifying Russia's armed aggression (Article 436-2 of the Criminal Code of Ukraine). The court in Kyiv imposed house arrest as a preventive measure against Metropolitan Pavel.
In July, the SSU presented Metropolitan Pavel with a new suspicion, as he denied the existence of Ukraine as a sovereign state and referred to Russia's aggression against our country as a "civil conflict." Later, a detention measure was chosen for him with the possibility of posting bail.
On Monday, August 7, it became known that Metropolitan Pavel was released from custody since bail for over 33 million hryvnias was posted for him.