Record decline: Russia reports significant drop in prisoner numbers amid war recruitment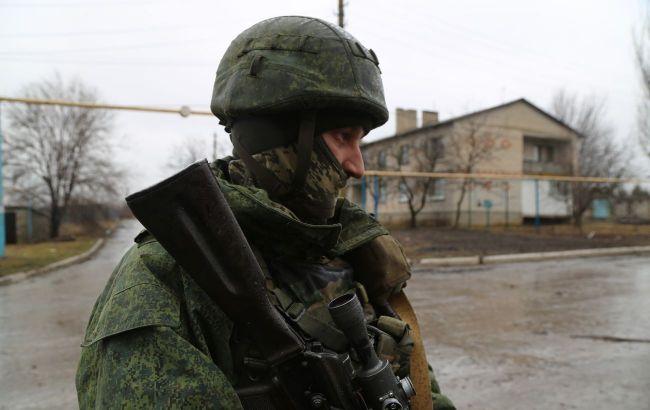 Illustrative photo (Photo: Getty Images)
The number of prisoners in Russian correctional colonies has reportedly decreased to 266,000 people. Ten years ago, there were almost 700,000 prisoners, according to independent news agency Mediazona.
"If ten years ago we had a prison population of nearly 700,000 people in places of detention, now we have approximately 266,000 people in correctional colonies," the official stated.
The article notes that this is the first public announcement of the number of prisoners in colonies since the Federal Penitentiary Service of Russia stopped publishing these statistics in November 2022 amid the recruitment of the Wagner PMC.
Prisoners sent to war against Ukraine
The number of prisoners in Russian colonies has indeed been decreasing for many years, but in 2022, they were massively recruited into the Wagner PMC.
Back then, Mediazona discovered that over two fall months in 2022, 23,000 prisoners suddenly disappeared from Russian colonies. And by the end of 2022, there was a reduction of 32,000 people in total.
"From Deputy Minister Vukolov's statement, it follows that in 2023, the reduction has already reached more than 54,000 people. Even if we assume that the official mentioned fresh numbers as of October 1, this is a historic record for reducing the prison population since the beginning of the year," Mediazona writes.
Involvement of prisoners in the war against Ukraine
Russia began actively sending prisoners to the war against Ukraine last year. Initially, recruitment was carried out by the Wagner PMC, and then this process was taken over by the Russian Ministry of Defense.
Earlier, the Defense Intelligence of the Ministry of Defense of Ukraine published interceptions in which a Russian military officer revealed that prisoners from Ulan-Ude and Buryatia were being brought to the front for the war in Ukraine.
In May, the General Staff of the Armed Forces of Ukraine reported that the time for preparing mobilized prisoners in Russia had been reduced almost threefold due to significant losses in personnel.