'Putin will try everything': Borrell believes Russia to exacerbate migration issue in Europe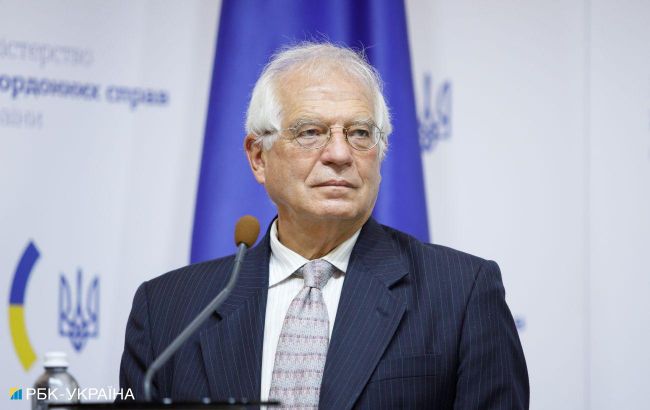 EU Foreign Affairs Chief Josep Borrell (Photo: Vitaliш Nosach, RBC-Ukraine)
Russia may exacerbate the issue of illegal migration into European Union countries, according to an interview of The Guardian with the High Representative of the EU for Foreign Affairs and Security Policy, Josep Borrell.
Responding to the question of whether he believes Russia will try to exacerbate the migration issue, Borrell said, "Putin will try everything."
"Putin believes that democracies are weak, fragile, they get tired, and time is working in his favor because sooner or later we will get exhausted," added the EU's top diplomat.
He states that this is a political battle as well as a military one.
"Certainly, nobody likes to pay more for the electricity bills. I believe in democracy as a pedagogical exercise, and I believe that people understand the reasons."," he said.
However, Borrell notes that migration from Africa is not caused by Russia's war against Ukraine.
"The root causes of migration in Africa are lack of development, economic growth and bad governance," he said.
The diplomat acknowledges the tough choices Europe faces in trying to manage migration, including making deals with countries like Tunisia. He emphasizes that his duty was to protect not only European values but also European interests.
"The life of the diplomat is full of uncomfortable choices … Foreign policy is working for the values and the interests of the European Union. And these require, in some cases, difficult choices trying all the time to respect international law and human rights," he said.
Situation with migrants in Italy
Italy has been dealing with a migration crisis on the island of Lampedusa. As of August 27, there were 4,267 undocumented migrants and refugees on the island.
Undocumented migrants from countries with access to the Mediterranean Sea who want to escape to Europe often choose the route to Lampedusa. This has led to an extreme number of incidents with human casualties in the region. In the first quarter of 2023 alone, over 441 people have died due to these circumstances.
For instance, on August 7, a boat carrying migrants capsized near the shores of Lampedusa. Two people died, and 30 are considered missing.
The Italian government has already appealed to the EU for assistance in resolving the issue.