Putin to attend forum in China for first time since arrest warrant: Bloomberg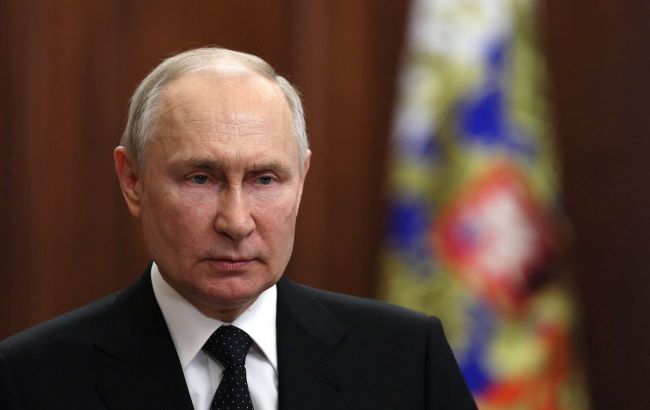 Vladimir Putin (Photo: Getty Images)
The Kremlin is preparing for the visit of the Russian dictator Vladimir Putin to China. He is expected to participate in the Belt and Road Forum, which will take place in October, according to Bloomberg.
Sources report that Putin has accepted an invitation from China's leader Xi Jinping to participate in this event.
First visit since arrest warrant
It is noted that Putin has not left Russia since the International Criminal Court issued an arrest warrant against him.
Since then, the Russian dictator missed the BRICS summit in South Africa. He also informed Indian Prime Minister Narendra Modi that he would not attend the upcoming G20 Summit the following month.
President of Türkiye, Recep Tayyip Erdogan, previously stated that he hoped to host Putin for talks in August. However, later information emerged that Erdogan himself would travel to Russia to meet with the Kremlin's head.
Putin's most recent visit to China
Putin last visited China in February 2022, less than three weeks before he ordered the invasion of Ukraine.
At that time, he attended the Winter Olympic Games in Beijing and held talks with Xi Jinping, during which both sides declared a partnership "without limitations." Xi Jinping visited Moscow on a state visit in March of this year and expressed hopes that Putin would visit China by the end of the year.
Bloomberg writes that Putin is willing to visit only those countries where his security service can fully guarantee his safety. Sources clarify that China is one of such places.
China-Russia relations
China has become more supportive of Russia since the start of the full-scale invasion. Specifically, Beijing refused to join sanctions imposed by the U.S. against the aggressor country.
China and Russia share a mutual interest in challenging U.S. dominance in the global order, as their relations with democratic countries become increasingly strained.
Moreover, China has influence over Russia. In particular, China's leader Xi Jinping personally warned the Russian dictator Vladimir Putin against a nuclear strike on Ukraine.