Putin's decision: Wagner Group liquidated in Russia, media says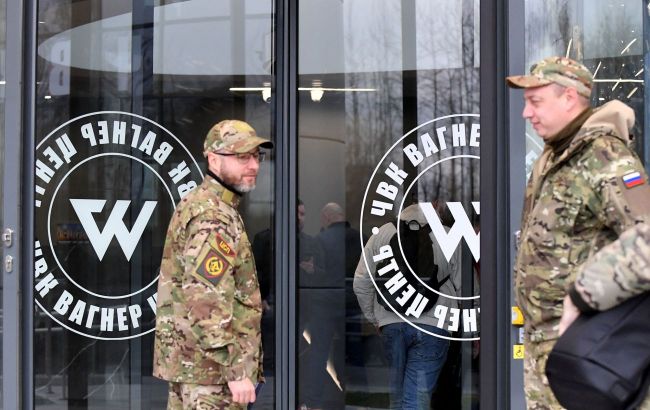 Wagner Group is liquidated in Russia (Getty Images)
A source close to the presidential administration revealed that the decision to dissolve the Wagner Group was final and personally taken by the Russian dictator Vladimir Putin.
"There will be no more Wagner people in Russia; that's the chief's decision. In Molkino, they won't be present either; the Ministry of Defense's contractors and fighters from other PMCs will remain there," the source said.
One of the mercenaries disclosed that the dividing of the Wagner Group is currently underway. The Russian authorities are offering contracts to all PMC members to join the Ministry of Defense.
According to the source, the majority decided to be under the command of Defense Minister Sergei Shoigu. However, a veteran Wagner member, who has been in the PMC for over five years, stated that the most experienced mercenaries "have chosen to remain with Yevgeny Prigozhin and will not be taken under the Ministry of Defense's wing."
It is also noted that recruitment for Wagner PMC has ceased in Russia, with most of the contact phone numbers being unavailable. Additionally, several groups dedicated to Wagner Group on social media have been blocked on the orders of the Prosecutor General's Office.
Another PMC veteran revealed that several hundred Wagner fighters have already relocated to Belarus, but they are nearly disarmed. "They have indeed passed in some of the Ministry of Defense's equipment— not all, but around 90% for sure."
Background
After the Wagner PMC leader, Yevgeny Prigozhin, ended his uprising in Russia, President Putin's Spokesperson Dmitry Peskov announced that Prigozhin would go to Belarus with some of his mercenaries.
Construction of a camp for housing the Wagner members started in Belarus. According to satellite images, the camp consists of approximately 298 tents, each capable of housing around 30 people. The camp is estimated to accommodate up to 8,000 individuals.
Currently, between 500 and 700 Wagner mercenaries have arrived in Belarus.