Putin rejoices too early: German MFA promises expanded support for Ukraine's Armed Forces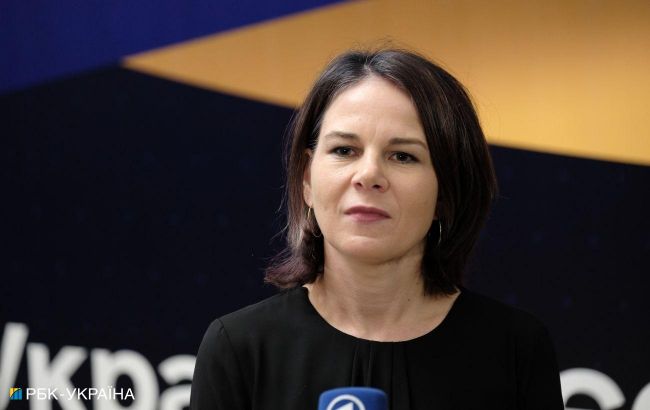 Head of the German Foreign Ministry Annalena Baerbock (Photo: Vitalii Nosach, RBC-Ukraine)
Russian dictator Vladimir Putin is reportedly happy early as Germany promises to expand assistance to Ukraine, according to German Foreign Minister Annalena Baerbock.
"The crisis diplomacy in the Middle East may be strong, but it is also important that we face geopolitical challenges at the local level," she said.
According to her, support for Ukraine will be significantly expanded, especially next year.
Regarding possible expectations of Russian dictator Vladimir Putin for a reduction in EU support due to the escalation of the conflict in the Middle East, Baerbock said that the Kremlin leader was rejoicing too early.
"Because not only will we continue our support for Ukraine, we will continue to expand and increase it," said Baerbock.
Help from Germany
Earlier, Bild reported, that Germany intended to double its military aid to Ukraine next year. An agreement to this effect was reached last week.
Defense Minister Boris Pistorius announced that Germany planned to double its military aid to Ukraine in 2024. Instead of the previously budgeted 4 billion euros in the federal budget, 8 billion euros are planned to be spent for these purposes.
By the end of 2023, Ukraine will also receive two more IRIS-T air defense systems from Germany to protect civil and energy infrastructure from Russian attacks in winter.