Putin may believe in his victory again due to U.S. and Europe hesitation - Lithuanian Foreign Minister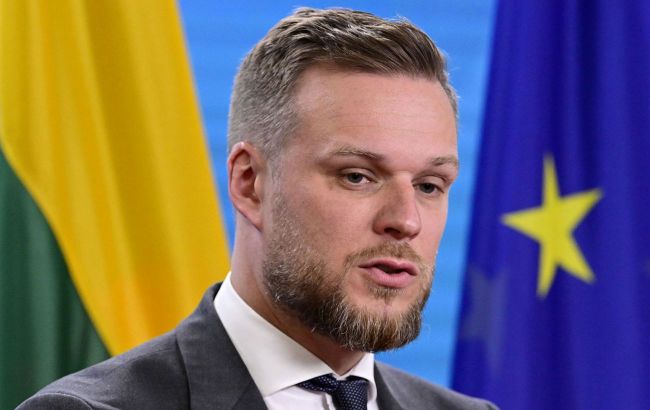 Lithuanian Minister of Foreign Affairs Gabrielius Landsbergis (Photo: Getty Images)
"The situation now looks like Putin is preparing to dust off his plans for the day of victory, which he had shelved for a while, but having seen the discussions in Washington, Europe's inability to move forward with military support for Ukraine and the growing pressure on Ukrainian forces at the battlefield, I think he might now be happily back to planning," Landsbergis said.
The minister believes that "Europe could exert pressure so that the only day of victory in this war would be in Kyiv and celebrated by Ukrainians."
"But now, it seems, the situation is uncertain again. We have shown our ability to make critical decisions. Europe has demonstrated leadership before. Now it's time for us to do so again," emphasized the head of Lithuania's Ministry of Foreign Affairs.
Landsbergis also spoke out against negotiations between Ukraine and Russia.
"Any ceasefire, any negotiations are the way to the day of victory in Moscow. Putin has been working hard on this. And such a day may come. The day when Ukrainians will not be able to carry on fighting because we cannot provide them with weapons... There is no middle ground here," he noted.
According to him, "If it comes to a ceasefire and we try to push it through with the argument that we have been protecting Kyiv and other Ukrainian territories, it will be clear that this is Putin's victory."
Lithuania's assistance to Ukraine
On November 10, Lithuania announced that it had provided Ukraine with two launchers for the NASAMS air defense missile system, necessary equipment, and off-road vehicles for the crew. The country also announced the transfer of a new military aid package to Ukraine, including funds to combat drones and generators.