Putin is inadequate, and his entourage profits from blocking the 'grain deal' - Zelenskyy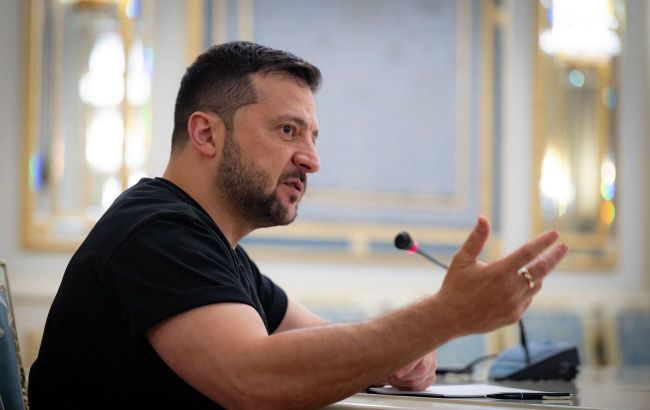 President of Ukraine Volodymyr Zelenskyy (Photo: president.gov.ua)
The blocking of the "grain deal" by Russia shows that dictator Vladimir Putin is inadequate. Moreover, his inner circle profits from such scandalous decisions, according to President of Ukraine Volodymyr Zelenskyy in an interview with the Brazilian broadcaster Globo.
"He (Putin-Ed.) is truly an inadequate person today. His inner circle, where people make a lot of money from such blockades (the "grain corridor"- Ed.), is very pragmatic and thriving on this situation while the war is ongoing, they are making huge profits," Zelenskyy said.
According to him, the Russian dictator is currently radically determined to destroy Ukrainians, and this is just his first step. Zelenskyy believes that Putin will not stop at our country.
"Ukraine has clearly stated that we are ready to go through the 'corridor.' There are measures that can protect or reduce the risk of destruction of civilian trade ships. We are ready to go through this 'corridor,' and we are discussing such measures with our partners," added the President.
Russia's exit from the "grain deal"
A few weeks ago, the Press Secretary of the Russian President, Dmitry Peskov, announced that his country is terminating its participation in the "grain deal." He explained that Russia claimed the conditions of the deal were not being fulfilled.
The country-aggressor mostly complained about the lack of ammonia transit through Ukraine.
The "grain deal" allowed our country to export foodstuffs through the Black Sea, but after the aggressor's decision, this transportation opportunity is no longer valid.