Putin is arming the Russian Guard with artillery - British intelligence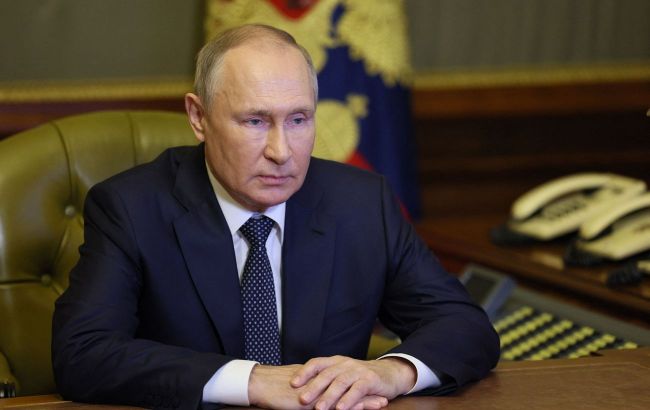 Putin hands over heavy equipment to the Rosgvardia (Photo: Getty Images)
Russian President Vladimir Putin signed a law on August 4 allowing equipping the National Guard (Rosgvardiya) with heavy weaponry. This structure is intended to ensure the regime's security, according to the UK Ministry of Defense.
As indicated in the summary, the organization, which has grown and now consists of up to 200,000 personnel, was established in its current form in 2016 and is led by former Putin's bodyguard Viktor Zolotov. The decision to strengthen the force followed the unsuccessful "Wagner" coup attempt in June 2023.
According to British intelligence, despite Zolotov's statement that his unit performed "excellently" during the coup attempt, there is no evidence that the National Guard took effective action against "Wagner." This is the very internal security threat it was supposed to suppress.
"Since Zolotov previously suggested that heavy equipment should include artillery and combat helicopters, this move suggests that the Kremlin is doubling down on allocating resources to the National Guard as a key organization ensuring regime security," the UK Ministry of Defenіe notes.
Prigozhin's coup attempt
Recall that on June 24, "Wagner" mercenaries quickly took control of Rostov-on-Don and headed towards Moscow, posing the most serious challenge to Putin's rule since he became Russia's supreme leader in 1999.
People welcomed Yevgeny Prigozhin's mercenaries in Rostov. Putin himself and his entourage fled Moscow. Security forces either remained silent or made ambiguous statements.
The coup attempt was suppressed due to an agreement brokered by Belarusian President Alexander Lukashenko. Since then, Putin has repeatedly thanked his army and services.