Putin cannot unite Russian 'elite' after Wagner mutiny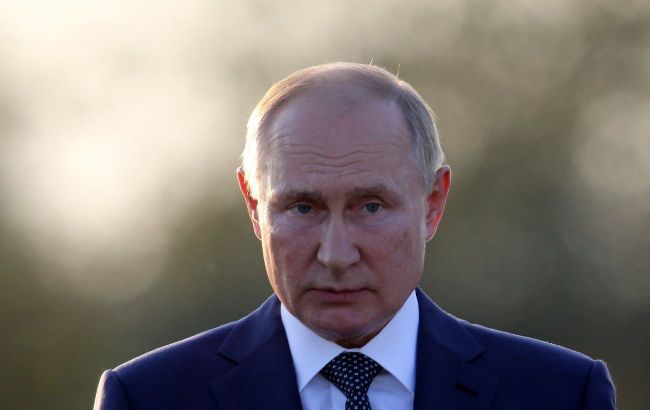 Russian dictator Vladimir Putin (Getty Images)
According to analysts from the Institute for the Study of War (ISW), Russian dictator Vladimir Putin is uncertain about his ability to "consolidate the elite" in Russia amidst the recent armed uprising by Wagner Group mercenaries and the Kremlin's inability to promptly respond to the mutiny attempt.
Putin and the Kremlin were unable to react swiftly to the Wagner Group's mutiny attempt on June 24th, allowing local Russian officials to make decisions regarding the mercenaries' advance towards Moscow.
The Washington Post reported on July 25th that Ukrainian and European intelligence officials claimed Putin was indecisive and didn't issue orders for most of the day during the mutiny attempt, despite Russian intelligence warning about the likelihood of it at least 2-3 days in advance.
Russian intelligence agencies heightened security measures in several strategic locations, including the Kremlin, several days before the Wagner Group's mutiny attempt, but took no further action.
Regional Russian officials were left to decide how to respond to the uprising, and regional military and security service personnel opted not to attempt to stop the Wagner Group's advancement through force.
The anticipated lack of reaction from the Kremlin and Putin suggests that the Russian security apparatus was likely not prepared for a direct challenge to military leadership and possibly lacked the capability to quickly quell the uprising.
The situation also points to a potential fracturing of internal Kremlin politics, as Putin may lack confidence in his ability to unite the Russian elite around himself.
A NATO official suggested that unnamed high-ranking Russian political figures in Moscow seemed ready to rally around Wagner Group's founder, Yevgeny Prigozhin, in the event of the mercenaries' success.
According to ISW analysts, the Kremlin is likely trying to identify the Russian "elites" willing to align with Prigozhin and is considering regional authorities' decision not to halt the mercenaries' advance as an indicator of disloyalty.
Experts added that governor of the Tula region and former head of Russia's Special Operations Forces, Alexey Dyumin, likely faced additional suspicion due to his previous connections with Prigozhin and his role in the negotiations that ended the mutiny attempt.
Prigozhin's military mutiny
The mutiny attempt led by Prigozhin's mercenaries on June 24th saw accusations from Prigozhin that Russian military forces had struck his mercenaries' rear camps. Following negotiations with self-proclaimed Belarusian President Alexander Lukashenko, Prigozhin and some of his militants were sent to Belarus, effectively ending the mutiny attempt.
Ukrainian officials have repeatedly stated that such uprising in Russia is unlikely to be the last one, with the Main Intelligence Directorate of the Ukrainian Ministry of Defense reporting information about preparations for a new mutiny in Russia.