Product of western policy mistakes: Podolyak calls for uniting against Russian regime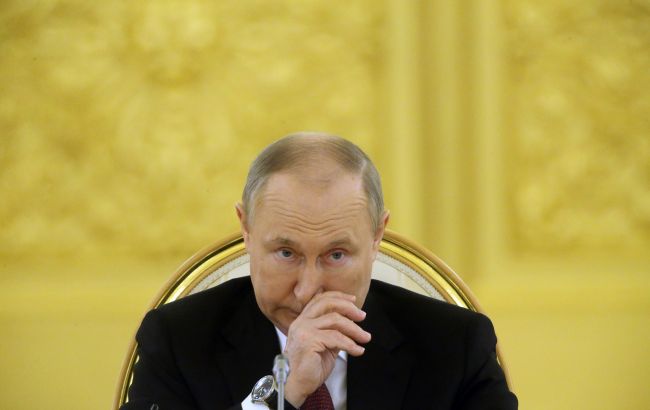 Russia's regime should be defeated (Photo: Getty Images)
Mykhailo Podolyak, Advisor to the Head of the Office of the President of Ukraine, claims that the current Russian regime has become the product of twenty years of the wrong policy of the West towards Russia, and the only change it is to unite into a single striking fist, defeat Moscow.
Unlearned lessons of history tend to repeat. Unpunished evil always returns and scales in progression. The modern Russian regime has become the product of twenty years of the wrong policy of the West toward Russia and turning a blind eye to dirty blackmail, political murders, and aggression toward other countries," wrote Podolyak.
According to an Advisor, the Russian state has transformed into a corrupt fascist militarist dictatorship, and its leader, Vladimir Putin, into an international war criminal. The result is daily missile attacks, killings, terrorist acts, and genocide.
To learn from this lesson, as noted by Podolyak, the West must "unite into a single striking fist" and defeat Russia, punish war criminals, and restore respect for international law.
"Any attempts to tolerate aggression, return to business as usual, and sit down at the negotiating table will, on the contrary, legitimize genocide as a tool of international relations and make our planet a much more dangerous place to live. What kind of world do we want to leave for our children? The question is still open," Podolyak added.
Endgame in the war with Russia
Last year, Ukrainian President Volodymyr Zelenskyy made the decision to prohibit any negotiations with the Russian dictator, Vladimir Putin.
As Secretary of the National Security and Defense Council (NSDC), Oleksiy Danilov noted, the doors for dialogue with Russia are closed. To end the war, the following is necessary:
Restoring Ukraine to its 1991 borders
Holding Putin and his allies accountable
Reparations
Security guarantees for Ukraine.