Producers of Russian Kinzhal missiles evade EU sanctions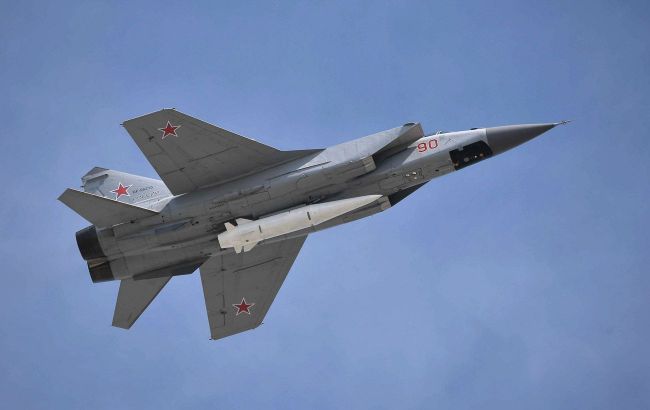 Illustrative photo: (Wikipedia.org)
Russian manufacturers of hypersonic missiles Kinzhal still manage to evade European sanctions. Therefore, they continue to import the necessary goods for production from European Union countries, according to The Insider.
The missiles Kinzhal, as well as Iskander, are produced by the Kolomna Mechanical Engineering Design Bureau (KBM), which is part of the High Precision Systems holding of the state corporation Rostec. Design Bureau is headed by Sergey Pitikov.
According to journalists, a portion of the goods necessary for producing Kinzhals is imported from Europe. For instance, KBM receives thermal and cooling chambers from the Moscow-based LLC Ostec-Test, which imports them from Poland.
Furthermore, The Insider specifies that a significant number of deliveries come from Germany. Turning machines were supplied by LLC KEB-Rus, a partner of the German company KEB. During the war, KEB-Rus also imports cables from Germany.
The Insider reports that KBM receives handheld drills and other tools from the manufacturer Sandvik through LLC Svit Verstatnyka. These items are supplied from Berlin.
The developer of the brains for Kinzhals is the Scientific Research Institute of Electronic Instruments, which is part of Rostec. Its subcontractor, AT Radiant-EK, continues to import coils and tapes for protective packaging of electronic components from Germany (sender - Advantek Gmbh).
According to investigators, KBM also collaborates with LLC Sonatec, which has a wide range of European trading partners, including UAB Breitto (Lithuania), Baltic Shipping Agency LTD Sp. z oo (Poland), UAB CUST LT (Lithuania), Hermis Ekspo SIA (Latvia), Groupe D'Investissement Financier SA (Belgium), Aberlink Ltd (UK), and more.
Production of missiles in Russia
Last month, The New York Times reported that missile production in Russia had exceeded pre-war levels.
In turn, Yurii Ihnat, the Spokesperson for the Ukrainian Air Force, emphasized that Russia had learned to circumvent sanctions and was also obtaining components for missile production from abroad.