Pro-Russian propaganda spreading in Israel: Intelligence services demand to stop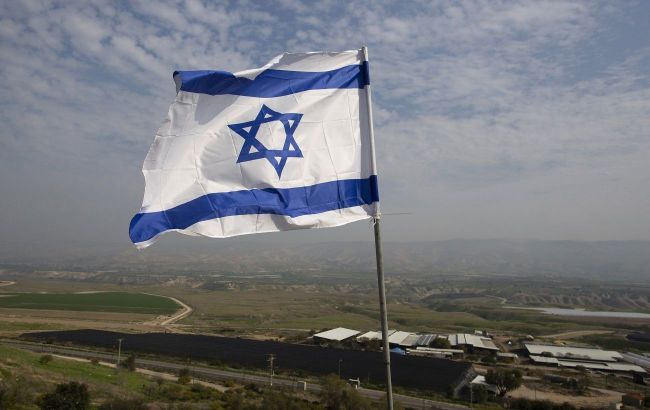 The flag of Israel (Photo: Getty Images)
Israeli intelligence personnel demand Russia to halt online influence operations in the country. Russia spreads propaganda against Ukraine on the internet, according to Ynet.
How did it all start
All of this began with the recent phenomenon of bots spreading pro-Russian propaganda in Hebrew on social media platforms.
These bots typically share links aimed at persuading the Israeli public not to support Ukraine, and it is believed to be part of a Russian political campaign.
"The instructions for these bots appear to come from the Kremlin, resembling the tactics used during Russia's influence campaign in the United States before, during, and after the 2016 elections, which saw Trump come to power. The actions taken by these bots target every sensitive issue within Israeli society," writes publishing.
What propaganda was spread in Israel
In the Israeli segment of social media platforms like Twitter and Telegram, fake news of Russian origin was disseminated, masquerading as Israeli news in Hebrew.
For instance, on one forged page, the headline suggested that "Regarding Ukraine, Israel's leadership takes the position of a frightened ostrich," with the subtitle specifying that "supporting Ukraine will only bring harm and damage Israel's reputation."
The article attributed these statements to real Israeli journalists who had not written anything of the sort.
Israeli intelligence contacted Russia
Representatives of Israeli intelligence recently sent a firm statement to representatives of Russian intelligence demanding the cessation of online operations influencing Israeli citizens.
This is the second such communication between Israeli security services and Russians. The previous one was issued before the previous elections, where Russians were asked not to interfere in Israel's elections.
Israel's position on the war
Since the beginning of the full-scale Russian invasion of Ukraine, the Israeli government has claimed to be neutral. Jerusalem has refrained from providing weapons to Ukraine and has not openly supported Russia's aggression. Furthermore, Israel has declined to act as a mediator in the conflict.
However, recently, Israel's interaction with Russia has intensified. Notably, the Israeli government conducted two rounds of high-level political negotiations with the Russian Ministry of Foreign Affairs and reached an agreement on a diplomatic mission.
The Ukrainian Ambassador to Israel openly criticized the pro-Russian policy of the Israeli government, following which he was summoned to the Israeli Ministry of Foreign Affairs.