Prime Minister of Qatar made a statement regarding the agreement on release of Hamas hostages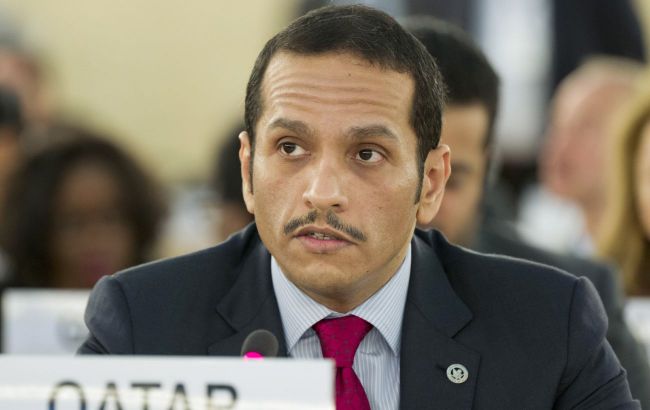 Prime Minister of Qatar, Mohammed bin Abdulrahman al-Thani (photo: GettyImages)
Qatar's Prime Minister, Mohammed bin Abdulrahman al-Thani, is confident that the parties are close to reaching an agreement for the release of captives taken by Hamas during attacks on Israel, according to Politico.
The Prime Minister of Qatar discussed the agreement on the release of hostages abducted by Hamas with the High Representative of the EU for Foreign Affairs and Security Policy, Josep Borrell.
The Qatari leader revealed that in negotiations occurring intermittently over the past few weeks, there have been ups and downs, and at present, only minor practical issues remain. He expressed confidence that the parties are close to reaching agreements.
"The challenges facing the agreement are purely practical, material-technical, and logistical. Now, I am more confident that we are close enough to achieving a deal that can safely bring people home," stated Mohammed bin Abdulrahman al-Thani.
Throughout the entire duration of the conflict, Hamas has only released four hostages - two Americans and two Israelis. Qatar played a mediating role in those negotiations.
Israel-Hamas war
Hamas militants invaded Israeli territory on October 7, kidnapping at least 240 individuals and targeting civilian casualties.
In response, Israel launched an operation against the terrorists. As part of this operation, the Israel Defense Forces have deployed troops into the Gaza Strip.
It has recently been revealed that the United States, along with its partners, is developing a plan for a hostage rescue operation in Gaza.
Simultaneously, the White House has stated that an agreement between Israel and Hamas regarding the release of hostages is becoming increasingly imminent.