Prime Minister discusses Ukraine's financing program with IMF mission representatives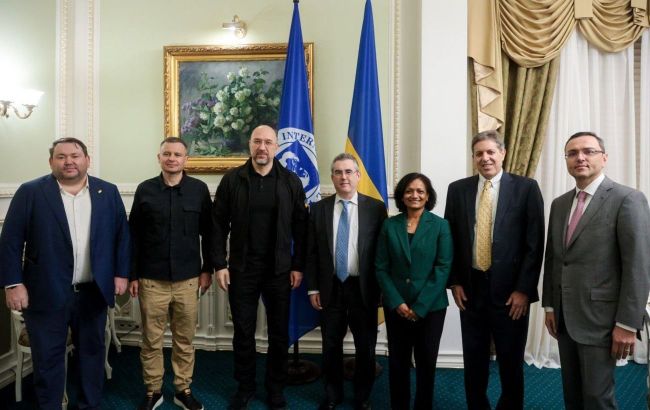 Prime Minister of Ukraine discusses Ukraine's financing program with IMF mission representatives (Photo: t.me/Denys_Smyhal)
Prime Minister of Ukraine Denys Shmyhal discussed the four-year financing program for Ukraine with representatives of the IMF (International Monetary Fund) mission.
"The first visit of the IMF mission to Ukraine in over three years. Discussed the steps necessary to implement the four-year program with the Fund for $15.6 billion," he wrote.
Shmyhal noted that Ukraine closely cooperates with partners on implementing reforms. Work on economic development is also ongoing.
The Prime Minister mentioned that he informed the mission about Ukraine's main directions, including attracting investments, support programs for small and medium-sized businesses, and public-private partnerships.
They also discussed joint work within the Multilateral Coordination Donor Platform. Shmyhal informed the mission about Ukraineneeds to cover the budget deficit and separately about the need for recovery.
He emphasized that Ukraine, together with its partners, is working to strengthen the country's economic stability.
IMF Mission in Ukraine
Yesterday, the IMF team began meetings with representatives of the Ukrainian government and other key partners.
On March 31, the IMF approved a four-year Extended Fund Facility program for Ukraine in the amount of $15.6 billion. The program is part of an international support package with a total value of $115 billion. At the same time, the Ukrainian government must implement 19 structural benchmarks for the continuation of financing.