Prigozhin's plane crash - Search operation concluded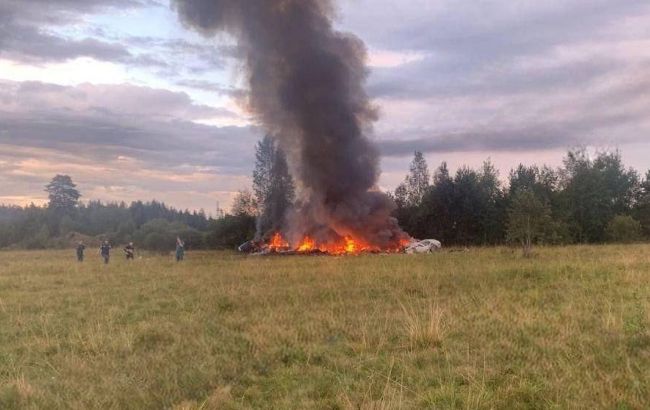 All 10 bodies of Embraer-135 plane passengers found (photo: GettyImages)
The search operation at the site of the crash of the Embraer-135 business jet, which crashed in Russia and was carrying the leader of the Wagner Private Military Company, Yevgeny Prigozhin, has been completed, according to Russian media Interfax.
Emergency services have informed the publication that the remains of all 10 people who were on board the aircraft have been found.
The plane crash with Prigozhin in the Tver region
Today, in the Tver region of the Russian Federation, an Embraer Legacy 600 aircraft crashed, carrying 10 people on board - it was initially reported that all of them had perished. Later, information began to emerge that Prigozhin was on board.
A few hours later, Rosaviatsia (the Federal Air Transport Agency of Russia) published the passenger list of the aircraft, which included Prigozhin, the commander of the Wagner Private Military Company, Dmitry Utkin, Prigozhin's deputy Valery Chekalov, and several other militants.