Priest of Moscow Patriarchate charged with supporting the occupiers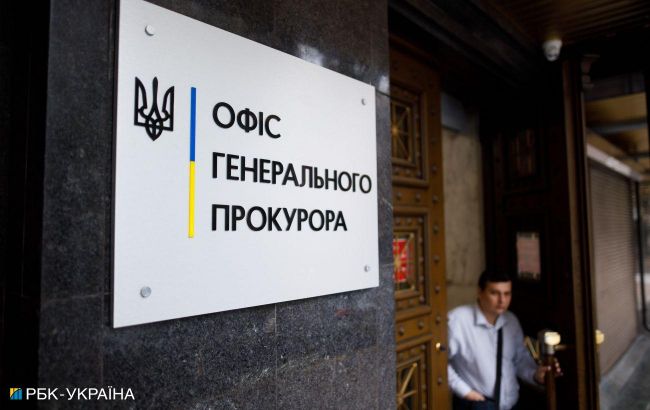 Illustrative photo (photo: Vitalii Nosach, RBC-Ukraine)
The rector of a church in one of the temples of the Izium Diocese of the UOC-MP in the Kharkiv region expressed support for the occupiers and blessed their equipment. Law enforcement authorities have charged him with suspicion, reports the Office of the Prosecutor General.
Case details
At the end of July 2022, a public religious event took place in the occupied village of Dvorichna in the Kupiansk district, marking "Baptism of Rus Day." Local representatives of the Ukrainian Orthodox Church of the Moscow Patriarchate organized and conducted the event.
During this event, a priest from the Moscow Patriarchate blessed representatives of the Russian armed forces and consecrated the military vehicles of the occupiers.
Photo: Priest from the Moscow Patriarchate (facebook.com/pgo.gov.ua)
The priest ordered his followers to film the "event" for subsequent publication on pro-Russian media resources.
A priest has been charged with suspicion
During the liberation of the Kharkiv region, a protopriest, along with his family, fled to the territory of the Russian Federation, where he now serves as a clergyman in one of the Russian churches.
A priest of the UOC (MP) has been informally charged with suspicion of justifying, recognizing as legitimate, and denying Russia's armed aggression.
He could face up to eight years in prison and property confiscation.
Inspections of the UOC Moscow Patriarchate
This year, the Security Service of Ukraine conducted a series of inspections of the UOC-MP dioceses. Dozens of members of the Moscow Patriarchate have been suspected of inciting enmity, denying the war, and even state betrayal.
The most high-profile case was that of the former deputy of the Kyiv-Pechersk Lavra, Metropolitan of the UOC-MP, Pavel. He is suspected of inciting interreligious enmity and justifying Russia's armed aggression.
Since the beginning of the full-scale war, the Security Service of Ukraine has exposed over 60 UOC-MP clergymen who worked for the Russian Federation, sold weapons, and child pornography.