President Zelenskyy calls on world to unite against terrorist organizations and states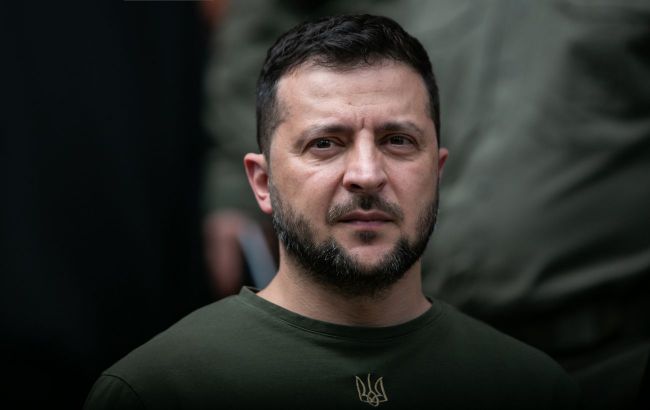 Ukrainian President Volodymyr Zelenskyy (Photo: Getty Images)
President Volodymyr Zelenskyy, speaking via video link at the NATO Parliamentary Assembly, stated that the international community must unite to combat terrorist organizations and states. He compared Hamas's tactics during the attack on Israel to Russia's tactics in Ukraine, according to The Guardian.
Zelenskyy noted that Israeli journalists who visited Ukraine and witnessed the aftermath of atrocities in cities like Bucha, where mass graves were discovered, now see a similar tactic used by terrorists in their country.
He emphasized that no one will ever forget the attack on Israel.
"Thousands of missiles. Shooting people in cars. No one was spared. The terrorists themselves gave the world footage of their atrocities and were proud of that. They even tried to humiliate the dead. We saw all of this in Israel," the president said.
He stated that the international community must agree on a basic standard of decency - "do not rape women. Do not kill. Do not consider children as trophies. Do not fill villages and towns with blood. Do not shoot civilians in cars."
Zelenskyy also pointed to Iran, emphasizing that "the country cannot say that it has nothing to do with the invasion of Ukraine when it continues to sell drones to Russia and cannot say that it has nothing to do with the attack on Israel when its officials support it."
Hamas attack on Israel
On October 7, terrorists from the Hamas militant group infiltrated Israeli territory from the Gaza Strip. At the beginning of the invasion, they managed to capture several populated areas. By the evening, the Israeli Defense Forces regained control of most of the territory and struck back at military targets and the Hamas headquarters.
Israel declared a "state of war" and the beginning of the counter-terrorism Operation Iron Sword.
According to the latest data, at least 700 people have died in Israel due to the Hamas attack.