President's Office links Russian night strikes with the end of grain deal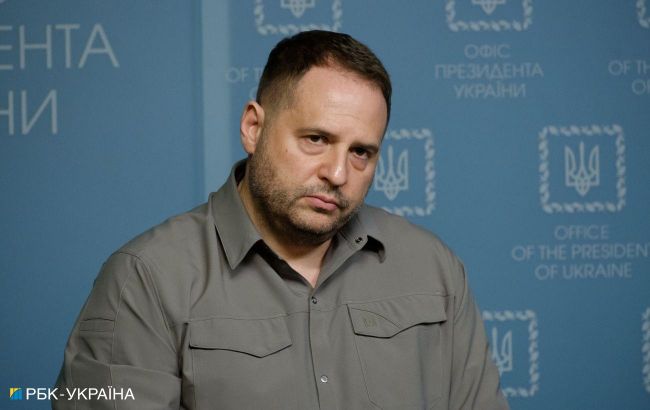 Andriy Yermak, Head of the Office of the President (Photo: Vitalii Nosach, RBC-Ukraine)
According to the Telegram message of Andrii Yermak, the Head of the Office of the President, Russian occupiers' attack on Odessa and Mykolaiv is yet another proof that Russia aims to jeopardize Ukrainian food exports.
"The nighttime Russian attack on Odessa and Mykolaiv, using rockets and Shahed-1 drones, is another evidence that this terrorist state wants to endanger the lives of 400 million people in various countries dependent on Ukrainian food exports," Yermak said.
He further emphasized that the world must understand that Russia's goal is hunger and the killing of people. The aggressor country intends to create waves of refugees to weaken the West.
Russian Night Strike
Recall that early morning on July 18, Russian occupiers attempted to attack southern regions of Ukraine using drones and missiles.
In Odesa, the fall of debris damaged port infrastructure facilities. Additionally, the enemy targeted an industrial site in Mykolaiv.