President's Office explains Ukraine's strategy for victory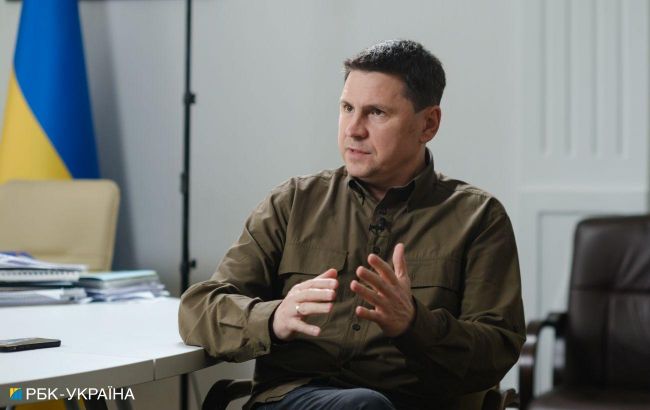 Mykhailo Podolyak, advisor to the President's Office (Vitalii Nosach, RBC-Ukraine)
Ukraine's strategy for defeating the Russian Federation is quite clear. However, it is important for our partners to be honest about their own plans, wrote Mykhailo Podolyak, advisor to the President's Office, on Twitter.
As Podolyak said, the strategy involves providing maximum and comprehensive military support to Ukraine, which will enable our army to break through the Russian defense. This will lead to the collapse of the enemy's front. Specifically:
Victories by the Ukrainian Armed Forces on the front will lead to internal destabilization in Russia and a transition of power within the elite.
With the collapse of the Putin regime, Ukraine will be able to regain occupied territories, join NATO, prosecute war criminals, and seek compensation from Russia.
"If our partners have different plans, what are they? Have the courage to publicly announce them," writes Podolyak.