President's Office calls out Russia's statements on war, accuses Russia of bloodshed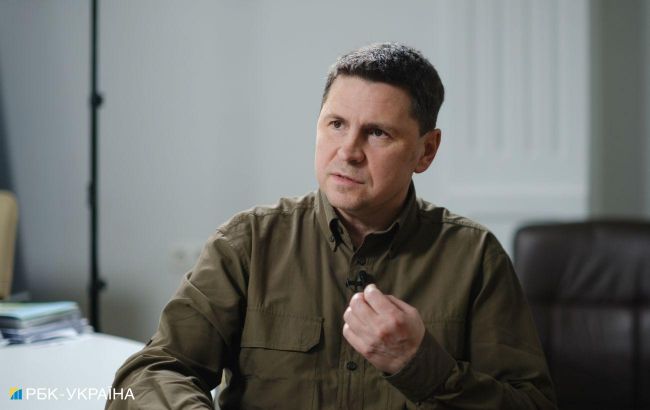 Mykhailo Podolyak, an advisor to the President's Office (Photo: Vitalii Nosach, RBC-Ukraine)
According to the Twitter of Mykhailo Podolyak, an advisor to the President's Office, Russia itself is the primary instigator of the war against Ukraine, and is deeply entangled in the conflict.
Podolyak declared, "Let me reiterate an undeniable truth... It is of no significance what Russia utters, as this nation stands as the solitary architect of an unlawful, unprovoked large-scale war in Europe. Russia unequivocally emerges as the aggressor, with its hands immersed in the blood of war crimes, mass killings, and obliterated cities," he wrote.
According to the President's Office advisor, the world's stance on this aggressor nation must define its response to the war, the legal repercussions for Russian dictator Vladimir Putin's regime, and the envisaged trajectory of the conflict.
Negotiations with Russia
Podolyak noted that Ukraine does not intend to engage with Russia's negotiation pretenses, deeming such efforts futile. He highlighted that the occupying country undermines international law and global security order, orchestrating an extensive and bloody conflict, all while subjecting the population to a climate of terror.
For any prospect of renewed dialogue, Podolyak outlined Russia's obligations:
Complete withdrawal from Ukrainian territory.
Overhaul of its political elite.
Acknowledgment of war crimes.
Extradition of war orchestrators to face a tribunal.