President of Lithuania condemns Pope's remarks on Russia's 'greatness', saying they offend many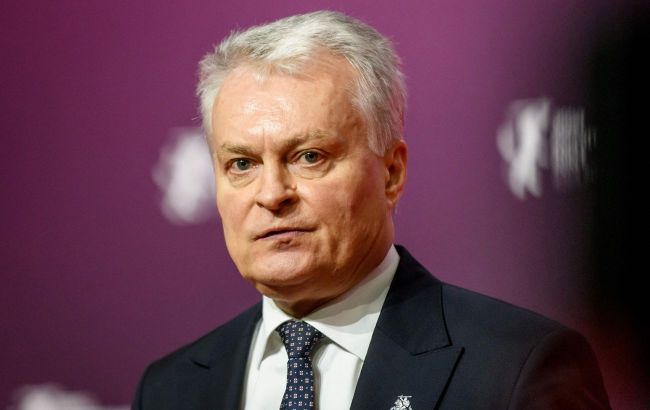 President of Lithuania Gitanas Nauseda (Getty Images)
The recent scandalous statement by Pope Francis about the "greatness" of Russia has stirred the feelings of many people, especially those who support Ukraine in the face of Russian aggression, according to President of Lithuania Gitanas Nauseda, LRT reports.
"This is an extremely sensitive issue, and one must think very carefully before making such statements because such statements offend many people, especially those who shed their blood in the senseless war in Ukraine," Nauseda said.
He notes that Pope Francis "is an authority in matters of faith, but that does not mean he is automatically an authority in history."
Pope Francis' statement
Recently, Pope Francis caused controversy by praising Russian imperialism during his address to Russian Catholics.
"Never forget your heritage. You are the descendants of great Russia: the great Russia of saints, rulers, the great Russia of Peter I, Catherine II, that empire – educated, great culture and great humanity. Never give up on this heritage. You are descendants of the great Mother Russia, step forward with it. And thank you – thank you for your way of being, for your way of being Russian," the Pope stated.
The Ukrainian Ministry of Foreign Affairs stated that Francis's words were ordinary imperialistic propaganda used by the Kremlin to justify the killings of thousands of Ukrainians and the destruction of hundreds of Ukrainian cities and villages.
The Kremlin was "very pleased" with the pontiff's words, while the Vatican attempted to distance itself from supporting Russia.
To learn more about Francis's statements regarding Ukraine and why they are causing criticism, you can read the RBC-Ukraine article.