President of Finland: Risk of nuclear weapons use in Russian war against Ukraine is tremendous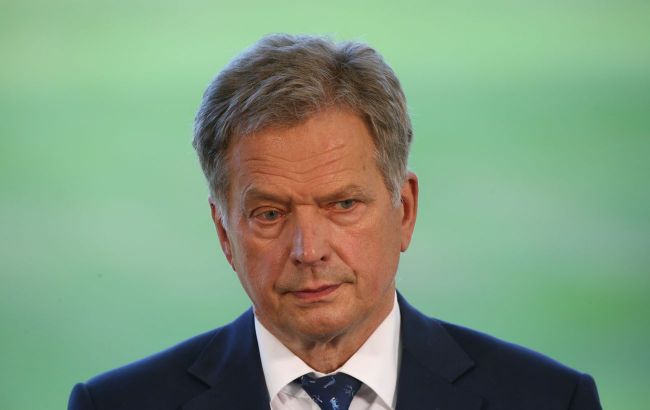 President of Finland Sauli Niinistö (Getty Images)
President of Finland Sauli Niinistö considers the use of nuclear weapons in the Russian war against Ukraine to be a tremendous risk. Therefore, he understands the hesitation of some political leaders in providing Ukraine with weapons, according to his interview with The New York Times.
Commenting on the situation with the fall of Russian drones on the territory of Romania, the Finnish president says that the world is currently in a very sensitive situation.
"Even small things can change matters a great deal and unfortunately for the worse. That is the risk of such large-scale warfare. The risk that nuclear weapons could be used is tremendous," he said.
Niinistö explains that his words are also partially in response to those who criticize the "overly cautious" policies of U.S. President Joe Biden or German Chancellor Olaf Scholz on providing long-range missiles to Ukraine.
"There's a difference between those who have responsibility and those who don't," he said. "Also, in Finland, we hear voices that America should do that or that. And I just wanted to point out that if there's escalation to a big war, that's world war, so then the nuclear risk becomes clearly bigger."
Nuclear threats from Russia
Russian politicians and propagandists have repeatedly threatened Ukraine and the West with nuclear strikes. As explained by the President of Ukraine Volodymyr Zelenskyy, Putin is losing the war, and he has only one step left - to instill fear in the West with his nuclear weapons.
In particular, the Russians have decided to move their nuclear weapons to Belarus. As noted by Ukrainian intelligence, the first nuclear warheads are already on Belarusian territory, but the Belarusian army is not capable of using them.