Belarus receives first nuclear warhead from Russia, but unable to use it - Ukraine's spy boss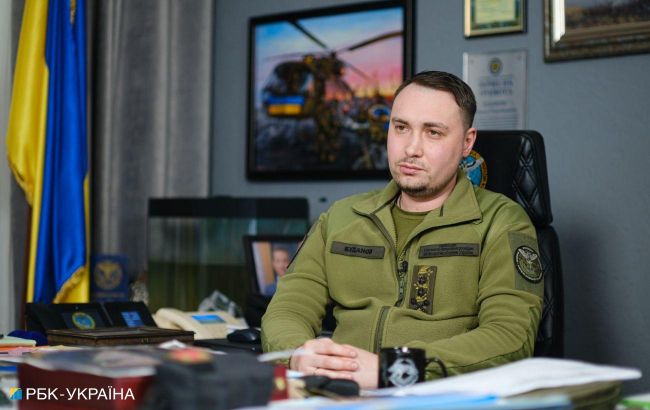 Head of the Defense Intelligence of the Ministry of Defense of Ukraine Kyrylo Budanov (Vitalii Nosach, RBC-Ukraine)
Russia recently delivered its first nuclear warheads to Belarus. However, Belarus won't be able to use them because the country has been recognized as completely unprepared to operate such weaponry, as the Head of the Defense Intelligence of the Ministry of Defense of Ukraine Kyrylo Budanov said in an interview with 1+1 media.
Budanov explains why Belarusians won't deploy nuclear weapons.
He stated, "This is a means of nuclear deterrence and a tool to raise stakes. By the way, concerning Belarus's nuclear weapons, just a few days ago, the first warheads were delivered. Before that, extensive training with nuclear simulators was conducted."
He also reveals that he has already reviewed "rather unpleasant documents for Belarus," specifically, the original documents on the results of the training.
"The Russian 12th Main Directorate, which is responsible for these means, stated that based on the results of training with nuclear simulators for the Iskander system, located in small quantities in Belarus, Belarus was deemed completely unprepared to operate such weaponry. However, Belarus demonstrated the highest level of proficiency with equipment like the Tochka-U system," the intelligence chief reported.
Nuclear weapons in Belarus
In March, Russian dictator Vladimir Putin announced that he had reached an agreement with the self-proclaimed President of Belarus, Alexander Lukashenko, to station tactical nuclear weapons on the territory of Belarus. At the same time, the Kremlin leader mentioned the transfer of the Iskander missile complex to the Belarusian military, as it can carry nuclear weapons.
On May 25, Lukashenko announced the start of Russian nuclear weapons transferring to Belarus. This information was not confirmed by Western countries or Belarusian monitoring channels.
A month later, CNN, citing unnamed representatives of U.S. intelligence, reported that the United States had no doubt about the transfer of the first batch of Russian nuclear weapons to Belarus.
Polish President Andrzej Duda also said that Russia was already transferring its tactical nuclear weapons to Belarus. Poland purportedly observed this process