Russia continues transferring nuclear weapons to Belarus, Duda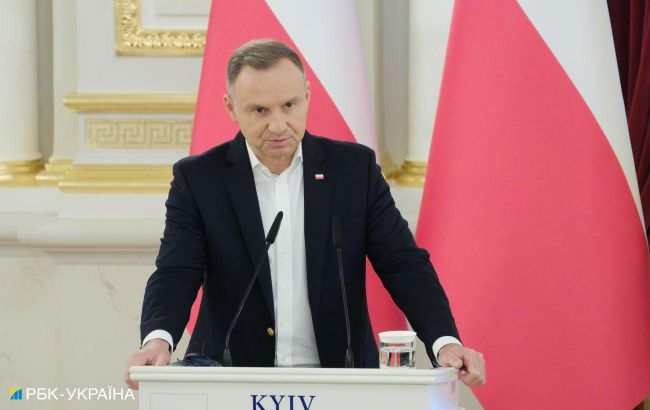 President of Poland Andrzej Duda (Vitalii Nosach, RBC-Ukraine)
Russia is currently deploying its tactical nuclear weapons to Belarus, and Poland is watching, as Polish President Andrzej Duda says during a joint press conference with the President of Portugal Marcelo Rebelo de Sousa, The Guardian reports.
"I was telling President (Sousa) about the implementation of the declarations by Vladimir Putin that Russia's tactical nuclear weapons will be moved to the territory of Belarus," Duda said. "Indeed, this process is taking place, we are seeing that."
According to the Polish President, the move will shift the security architecture of the region and the entire NATO military alliance.
Nuclear weapons in Belarus
In March, Russian dictator Vladimir Putin announced that he had reached an agreement with self-proclaimed Belarusian President Alexander Lukashenko on the to place tactical nuclear weapons on the territory of Belarus. The Kremlin leader also talked about the transfer of the Iskander missile system, capable of carrying nuclear weapons, to the Belarusian military,
On May 25, Lukashenko announced the beginning of the Russian nuclear weapons transfer to Belarus. This information was not confirmed by either Western countries or Belarusian monitoring channels.
A month later, CNN reported, citing unnamed U.S. intelligence officials, that the United States had no doubt about the movement of the first batch of Russian nuclear weapons to Belarus.