Precision strike on Chonhar Bridge, July 29: Ukrainian Armed Forces conduct exquisite operations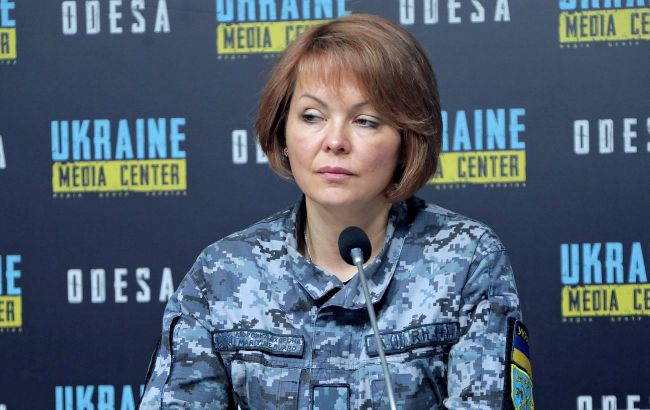 Natalia Humeniuk, spokesperson for the Southern Security and Defense Forces (Photo: Getty Images)
According to the statement of Natalia Humeniuk, the head of the unified press center of the Operational Command South of the Armed Forces of Ukraine, made during a TV interview, Ukrainian soldiers continue to carry out precise operations, disrupting the enemy's logistics on the left bank of the Kherson region.
According to Humeniuk, the soldiers' work is aimed at thwarting the enemy's plans, not destroying the infrastructure. Damaging key assets such as the Chonhar Bridge is done to reduce their capacity for movement, while also serving the needs of our own military in the future.
"As a result, the work is executed with precision, accuracy, and efficiency. Presently, the occupiers are seeking alternative routes to supply their troops with ammunition, equipment, and reinforcements. The enemy on the left bank is significantly feeling the shortage of ammunition and equipment due to our effective actions," Humeniuk added.
The Armed Forces have gained control over all the enemy's transport and logistical routes. The only factor restraining their actions is the presence of civilian populations that the Russians exploit by alternating between civilian and military vehicles.
"This distresses civilians, as they attempt to leave Crimea without the use of the Crimean Bridge, opting to travel through the mainland, only to fall victim to the presence of military equipment," explained the head of the unified press center of the Operational Command South of the Armed Forces of Ukraine.
Strike on the Chonhar Bridge
Yesterday, on July 29, collaborator Volodymyr Saldo claimed that the alleged Ukrainian attack on the railway in Chonhar had been repelled. However, he later admitted that the railway had indeed suffered damage, which was supposedly repaired. Meanwhile, Telegram channels began reporting extensive traffic jams at the Crimea-Chonhar exit, along with corresponding photos.
Shortly afterward, the Strategic Communications Office of the Chief of the General Staff of the Armed Forces of Ukraine confirmed the strike on the Chonhar Bridge, linking the mainland territory of Ukraine to the occupied Crimea.