Russian collaborators report alleged 'repelled attack' on railway between Crimea and Kherson region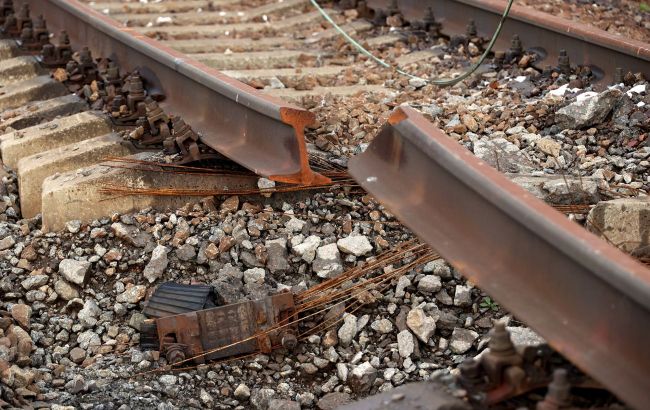 The Russian collaborators reported on the "attack" on the railway between Crimea and the Kherson region (Photo: Getty Images)
The Russian collaborators claim an alleged attack on the railway between Crimea and the Kherson region. Traitors are accusing Ukraine, according to the statement of Kherson's gauleiter Vladimir Saldо.
He stated that last night there was allegedly a strike with 12 long-range Storm Shadow missiles on the railway between Crimea and the occupied part of the Kherson region.
Furthermore, Saldо claims that "all missiles were shot down by the air defense system."
According to him, the missile debris caused "some damage to the bypass shed and the contact line."
However, local residents on social media write that passage through the occupied border crossing point "Chongar" is closed due to alleged technical reasons.
It is worth noting that Gaulieter Saldо did not provide evidence of the attack or the "work of the air defense system."
Strike on the Chongar bridges
As reported, on June 22, near the settlement of Chongar on the border between the Kherson region and Crimea, explosions were heard. Later, it became known about the damage to the Chongar bridges.
The Russian occupiers immediately claimed that our military allegedly launched a strike with long-range Storm Shadow missiles.
Recently, the General Staff of the Armed Forces of Ukraine confirmed that British Storm Shadow missiles were used to strike the bridges in the Chongar area.