Pre-war taxes come into force in Ukraine: Zelenskyy signs law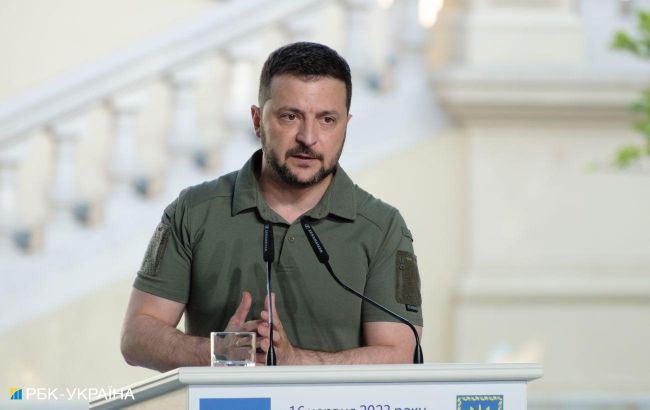 President of Ukraine Volodymyr Zelenskyy (Photo: Vitalii Nosach, RBC-Ukraine)
President of Ukraine Volodymyr Zelenskyy has signed a law that provides for the return of the pre-war tax system starting from August 1. Specifically, it involves canceling the 2% tax for individual entrepreneurs (self-employed individuals) and reinstating the 5% tax rate, according to the Telegram channel of the Member of Parliament Yaroslav Zhelezniak.
The law provides for the extension of the moratorium on tax audits until the end of the war.
Starting from August 1, tax audits will be allowed for excisable goods (alcohol, tobacco, fuel), gambling businesses, and financial services.
However, from October 1, penalties for violations related to the use of cash registers (RRO) will be reinstated. At the same time, there will be an exemption from financial responsibility for RRO violations in the areas near the frontline. However, this exemption does not apply to the trade of excisable goods.
Return of taxes and responsibilities
The law cancels:
The possibility for individual entrepreneurs and legal entities to be payers of the unified tax of the 3rd group with a tax rate of 2% of the income amount.
The possibility for individual entrepreneurs, payers of the unified tax of the 1st and 2nd groups, to be exempt from paying the unified tax.
The non-application of penalty sanctions for violations of tax legislation.
The suspension of deadlines (for submitting tax reports, receiving tax information from controlling authorities).
Other provisions of the law
The "technical debt" that arose from April 1, 2022, to July 31, 2023, will not be taken into account when determining the possibility for a taxpayer to continue using the simplified tax system.
Retaining the right to voluntarily pay the unified tax and the unified social contribution for territories near the frontline, including territories of potential hostilities.
It is important to emphasize that the adoption of this law is a significant condition stipulated by the agreement with the IMF.
What preceded this
In January, the Cabinet of Ministers submitted a draft law to the Ukrainian Parliament, proposing the abolition of tax privileges introduced after the start of the war. This document was submitted as part of Ukraine's commitments to the IMF.
The Parliament approved this draft law in the first reading on May 29 and in the second reading on June 30.