Pope's envoy takes a stand - Sharp critique of EU's role in Ukraine war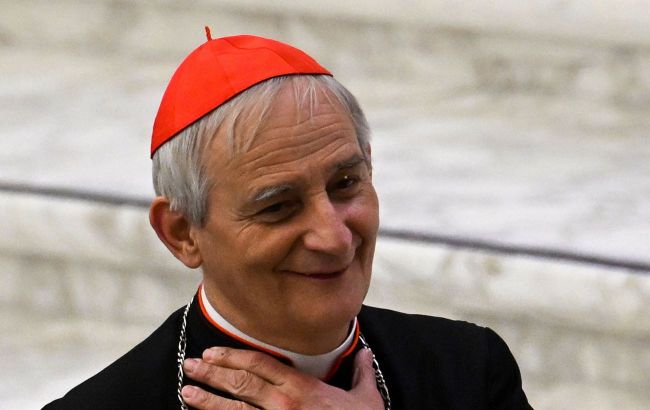 Pope's envoy for peace in Ukraine, Cardinal Matteo Zuppi (photo: Getty Images)
The envoy of the Pope for peace in Ukraine, Cardinal Matteo Zuppi, has criticized the European Union. He is calling for more efforts to stop the war, according to BR24.
"EU is doing too little; it should be doing much more. The EU should wholeheartedly support peace initiatives," he stated.
At the same time, he emphasized that peace cannot be achieved through weapons but through dialogue.
The Vatican's peace initiatives
After the start of Russia's full-scale war against Ukraine, Pope Francis took an ambiguous position. He tried to position himself as a peacemaker and called for peace without explicitly addressing Russia's culpability.
In May, President Zelenskyy met with Pope Francis and stated that Ukraine did not need intermediaries in the war. Instead, he emphasized the need to develop a plan for a just world in Ukraine.
Following this, Pope Francis entrusted Cardinal Zuppi with a peace mission "to try to help end the war in Ukraine." The cardinal traveled to Kyiv, where he met with the president. They discussed the Ukrainian formula for peace.
Recently, Zuppi announced that he is working on a mechanism for the return of children to Ukraine.