Pope Francis says that the war in Ukraine benefits arms dealers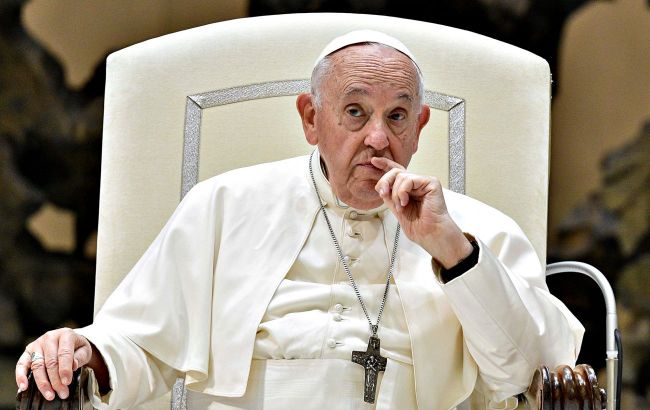 Photo: Pope Francis (Getty Images)
Pope Francis believes that the war in Ukraine is beneficial for arms dealers. In his opinion, some countries are "playing games" with Ukraine, initially providing weapons and then considering the possibility of reneging on their commitments, according to Reuters.
Pope Francis acknowledged that he is disappointed that the Vatican's diplomatic initiatives have not yielded significant results. However, he also said that behind the conflict between Russia and Ukraine lies the arms industry.
"It seems to me that the interests in this war are not just those related to the Ukrainian-Russian problem but to the sale of weapons, the commerce of weapons," the pontiff expressed.
Pope also commented on statements by the Prime Minister of Poland, Mateusz Morawiecki, regarding the provision of weapons to Ukraine. The Pope did not mention specific countries but noted that such "games" are dangerous.
"We should not play games with the martyrdom of this people. We have to help them resolve things ... I see now that some countries are moving backward, not wanting to give (Ukraine) arms. A process is starting in which the martyr certainly will be the Ukrainian people and that is an ugly thing," he said.
Vatican spokesperson Matteo Bruni provided an explanation for Francis' words. He emphasized that the Pope does not take a position on whether countries should continue sending weapons to Ukraine or stop sending them.
"It was a reflection on the consequences of the arms industry: the pope, with a paradox, was saying that those who traffic in weapons never pay the consequences of their choices but leave them to be paid by people, like the Ukrainians, who have been martyred," the spokesperson explained.
What Morawiecki said
On September 20, Polish Prime Minister Mateusz Morawiecki stated that his country had stopped delivering weapons to Ukraine. The reason for this is the modernization of the Polish army.
Later, the spokesperson for the Polish government, Piotr Müller, clarified that Poland continues to supply weapons to Ukraine under previously agreed contracts.
This statement by the head of the Polish government came amid a conflict between Ukraine and Poland over grain imports. You can find all the details about it in the RBC-Ukraine article.