Polish combat helicopter pilots ready to defend border with Belarus - General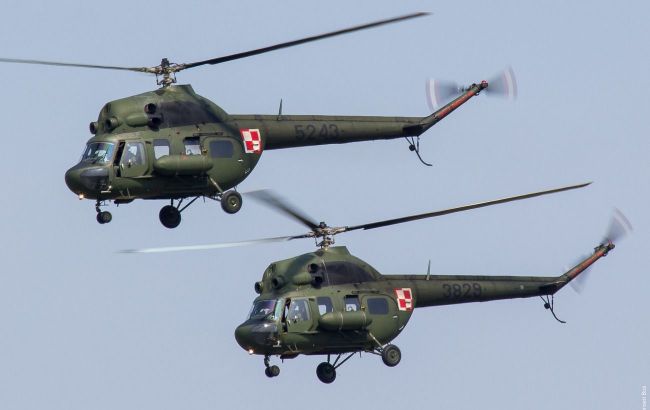 Polish pilots are ready to use weapons on border with Belarus without hesitation (Photo: flickr by Jeroen Bos)
According to him, on Wednesday, August 2, helicopters were repositioned from the inventory of the 1st Aviation Brigade of the Land Forces and the 25th Air Cavalry Brigade after Belarusian helicopters violated the Polish border.
Sokolowski clarified that, according to the order of Defense Minister Mariusz Blaszczak, the helicopters would be stationed at two locations in immediate response mode in case of extraordinary events on the border.
"The helicopters are armed and ready for combat. There are very experienced pilots here who have used onboard weaponry and rockets with me in Afghanistan and Iraq. They are experienced. If something alarming occurs, they will use weapons without hesitation," emphasized the general.
Border violation by Belarus
Belarusian combat helicopters Mi-8 and Mi-24 were spotted over a Polish border village a few days ago.
Later, the Ministry of Defense confirmed the fact of the border violation and ordered it to reinforce its protection.
At the same time, the Belarusian Ministry of Defense refuted all accusations of border violation.