Police shows first minutes after Russia's attack on Sumy on September 8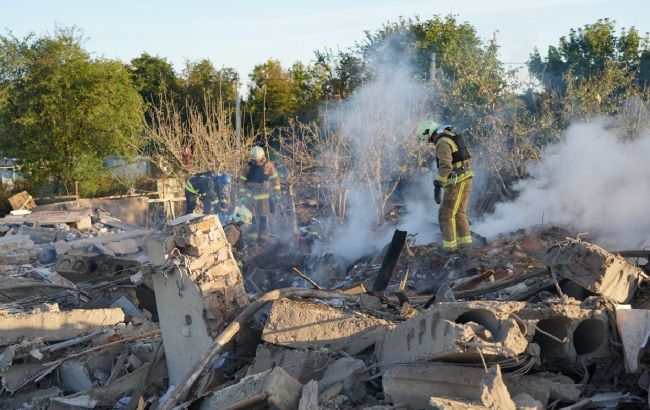 Police show the first minutes after an enemy attack on Sumy on September 8 (Photo: t.me/mvs_ukraine)
Police have shown the first moments after the attack on the city of Sumy on September 8. Patrol officers helped extinguish the fire before the arrival of rescuers, according to the Ministry of Internal Affairs.
The published video was recorded on the body cameras of patrol police officers. Before the arrival of rescuers, patrol officers, together with residents of neighboring buildings, fought the fire that occurred as a result of the attack by the occupiers.
The police also inspected the destroyed building to search for injured individuals and assist them.
Attack on Sumy
As a reminder, the Russian army has attacked the city of Sumy for the second consecutive night. That night, the occupiers struck the private sector. As a result of the attack, a private house was destroyed, and at least 20 buildings and several cars were damaged.
An elderly couple was rescued from the rubble. According to the latest data from the city authorities, the number of injured has increased to 4 people. One person is in critical condition in the hospital.

Photo: 4 injured in Sumy as a result of Russian night attack (t.me/golova_lysenko)