Police share first moments after Russian strike on Kryvyi Rih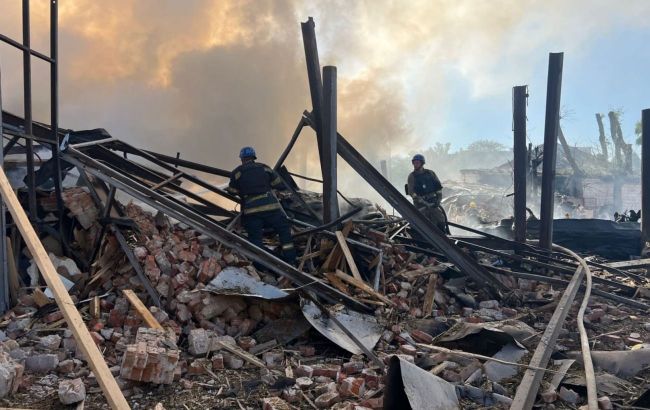 The police showed the first moments after the Russian strike on Kryvyi Rih (Photo: t.me/dsns_telegram)
Police actively participated in the rescue operation following the Russian strike on Kryvyi Rih. Video footage has emerged, according to the Patrol Police on Telegram.
Law enforcement authorities have reminded that as a result of the strike on an administrative building in the center of Kryvyi Rih, at least over 70 people were affected, with one person tragically losing their life.
Patrol officers, alongside other specialized agencies, were involved in clearing debris, providing first aid to citizens, and ensuring the security of the incident site.
Kryvyi Rih shelling
As a reminder, today, on September 8, Russian occupiers struck Kryvyi Rih with an Iskander ballistic missile.
According to the latest information, 72 people were injured, and one person tragically lost their life. Many buildings, over a thousand apartments, and vehicles were also damaged.
You can find all the details of the latest terrorist act by Russian occupiers in RBC-Ukraine material.