Poland urges EU to extend ban on Ukrainian grain import, warns of unilateral measures otherwise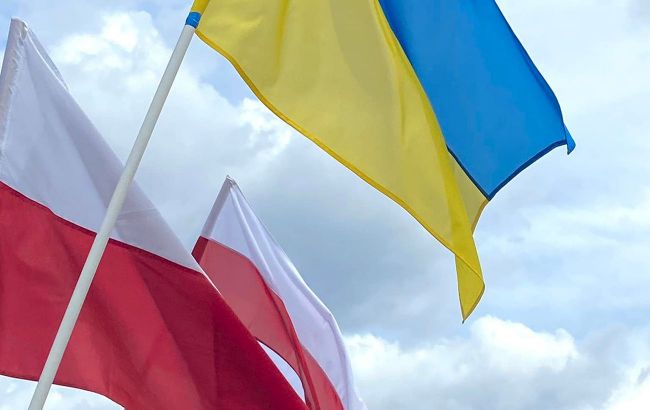 Flags of Poland and Ukraine (Photo: facebook.com/AmbasadaUkrainywPolsce)
Poland is considering extending the ban on the import of Ukrainian agriproducts separately from the EU, according to the Minister of Agriculture and Rural Development of Poland, Robert Telus, in an interview with PAP.
According to him, he does not see any valid arguments for the fact that the European Commission decided not to extend the temporary ban on imports to Poland and other neighboring countries of Ukraine. However, he believes that such a decision resembles attempts to harm the Polish government.
"These arguments are purely political," the minister said.
Tels explained that Poland still hoped to convince the European Commission, together with other interested countries, to extend the embargo. Otherwise, the country would have to introduce unilateral restrictions. However, he was not aware of whether other countries are planning to do the same.
"We need cooperation very much, and Ukraine must understand that the issue of grain transit can only be resolved under the condition of a good atmosphere in our relations," Tels added.
Russia's withdrawal from the "grain deal"
The export of Ukrainian agricultural products was reduced after Russia decided to withdraw from the "grain deal." The agreements under this initiative allowed Ukraine to transport grain via the Black Sea.
In response to Moscow's actions, President Volodymyr Zelenskyy proposed to the UN and Türkiye to continue Ukrainian exports, even despite Russia's withdrawal from the "grain deal."
According to the head of state, the government is currently working with the military to develop a clear plan for such grain shipments.
At the same time, Russian dictator Vladimir Putin has decided to put forward a series of demands for Russia's return to the "grain deal."